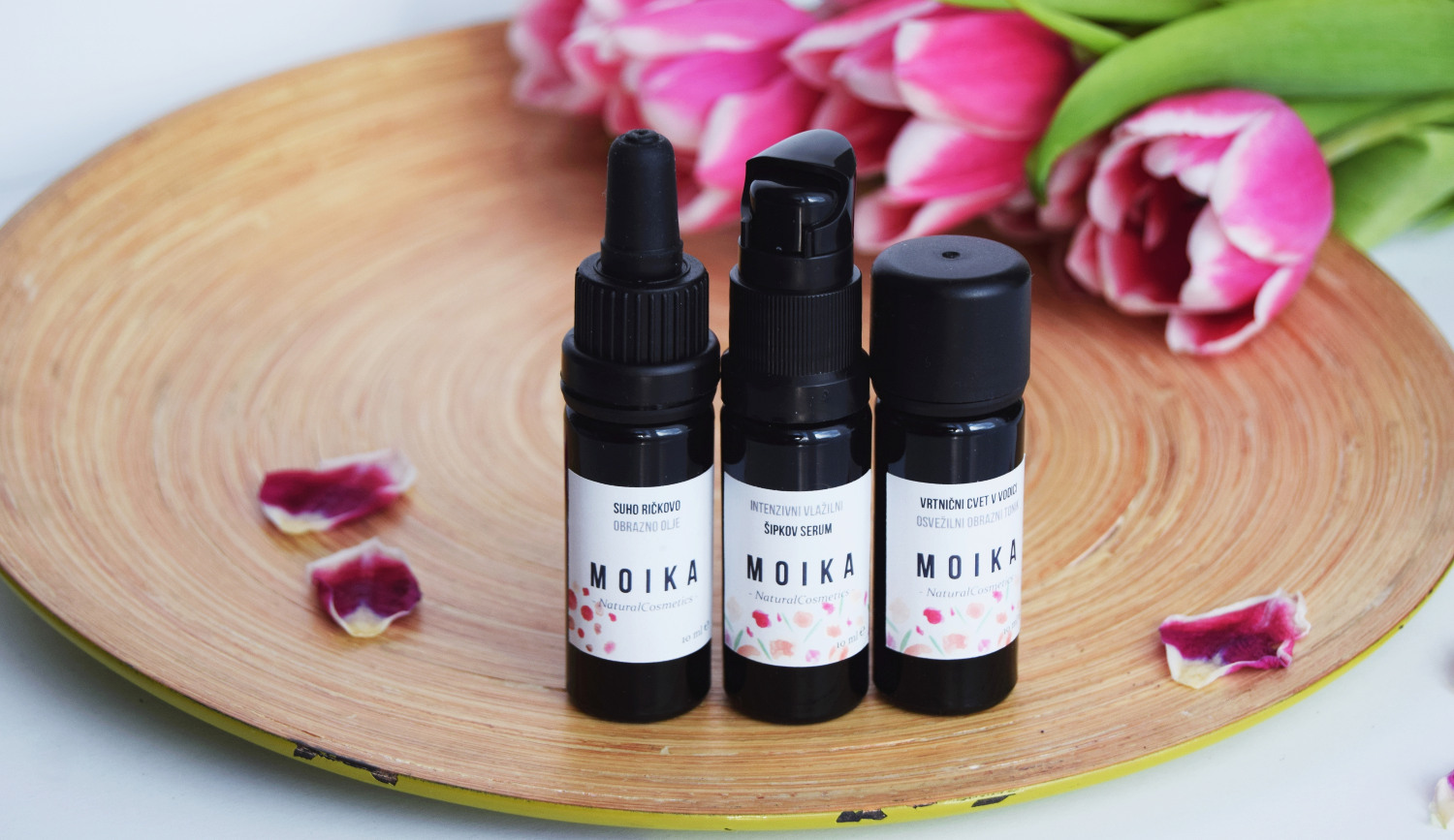 I've been obsessed with Moika cosmetics for over a month. I have only kind words for them: it's a Slovenian brand, all its products have that "made with love" glow, and they make products form local and naturally harvested ingredients.
My skin has been devouring their quality cosmetics, and in the time I've been using it I chose three favorites. Want to know which ones?
Before I received my products I talked to their nice employee Darja who helped me choose the proper ones for my skin type. My skin is mixed, dry in some areas and a bit greasy in the summer, so they prepared a combination of products which I can use when appropriate, depending on the state of my skin.
Rose water – A refreshing face tonic
The first product that convinced me was their Rose water. Its essence is made of aromatic melissa and Damask roses. It invigorates and cools the face, removes make-up leftovers, and gets the skin ready for moisturizing. This product was the one that started my Moika love. I realized their products truly are nature in a bottle, with no unnecessary added aromas. It smells exactly like a real rose.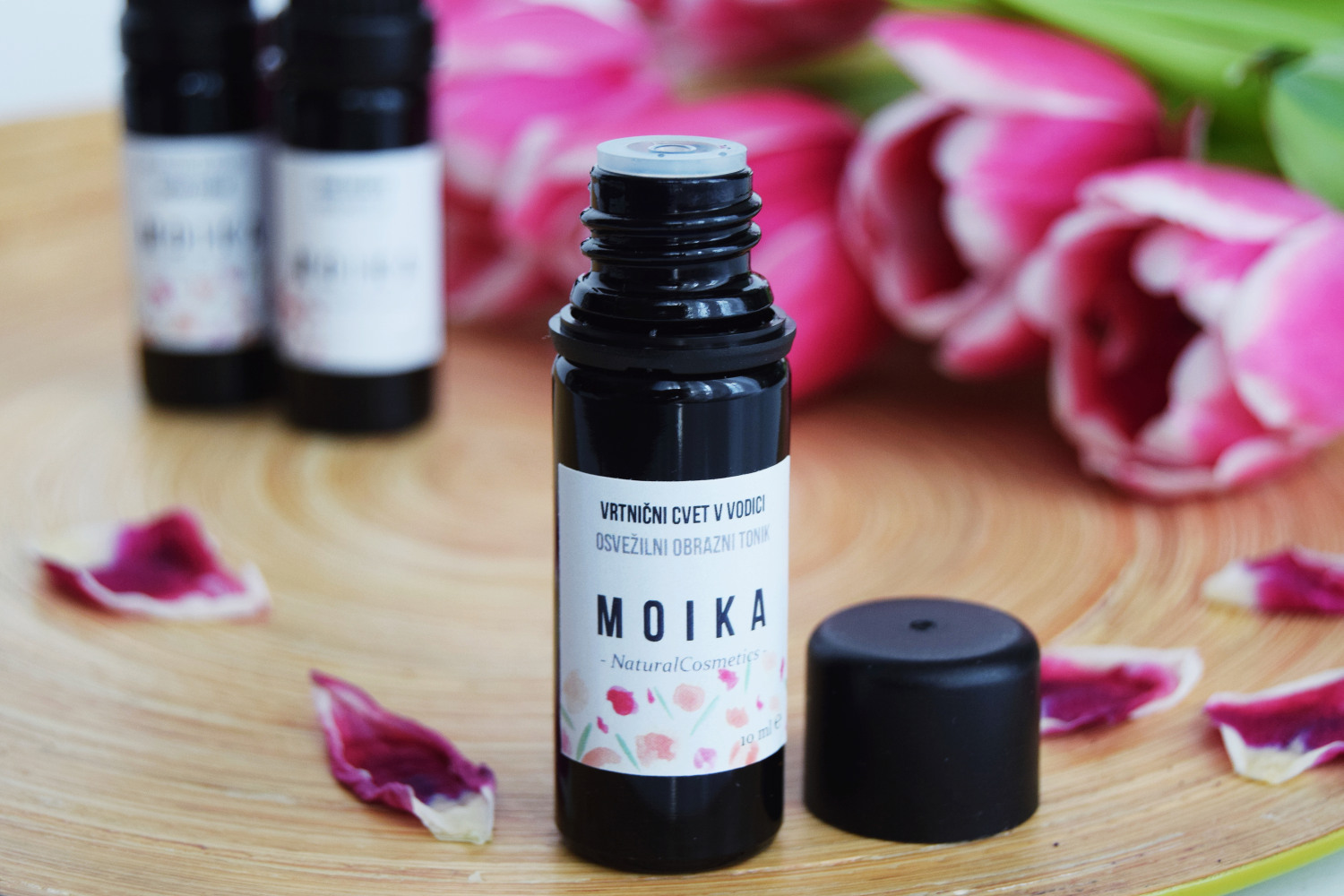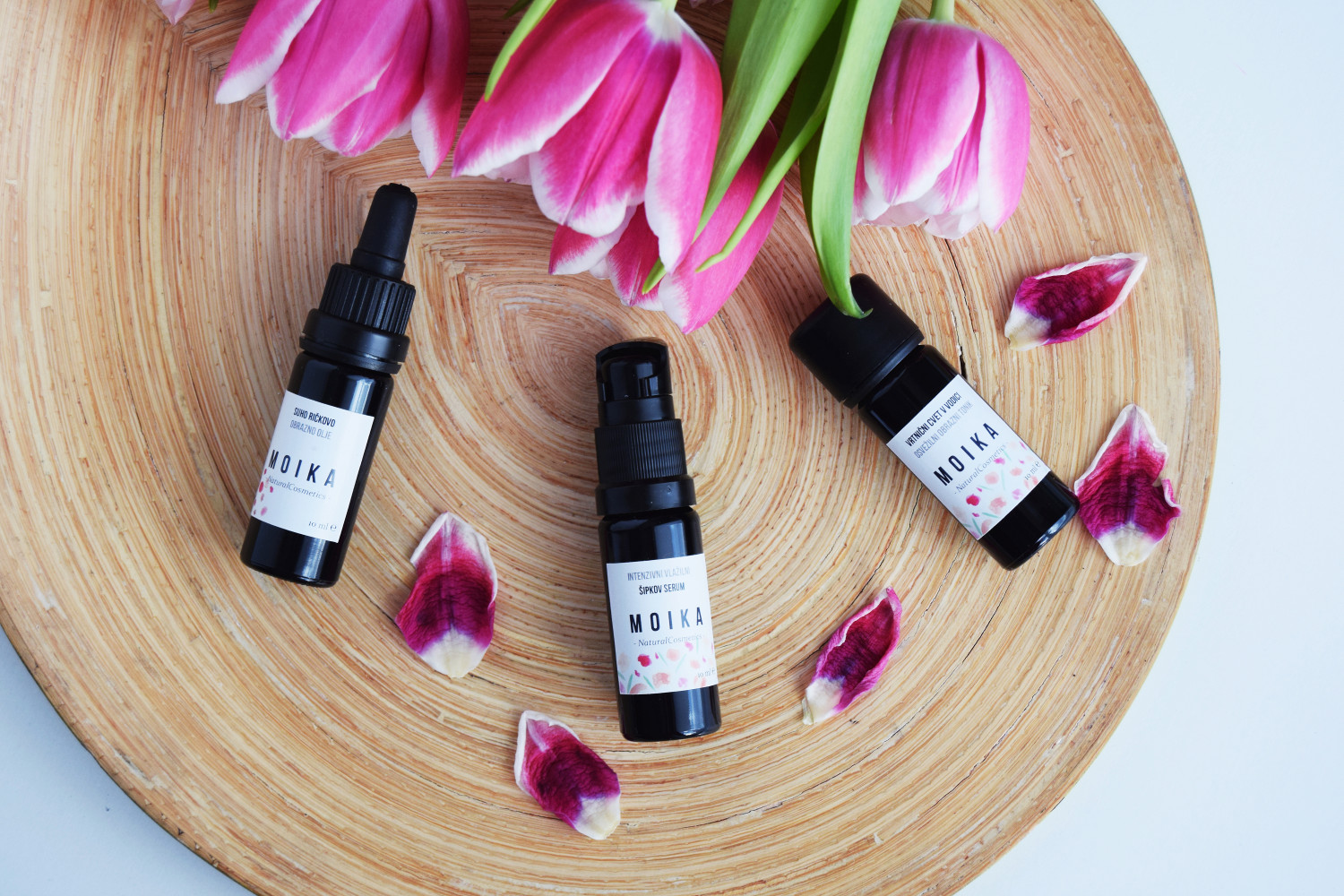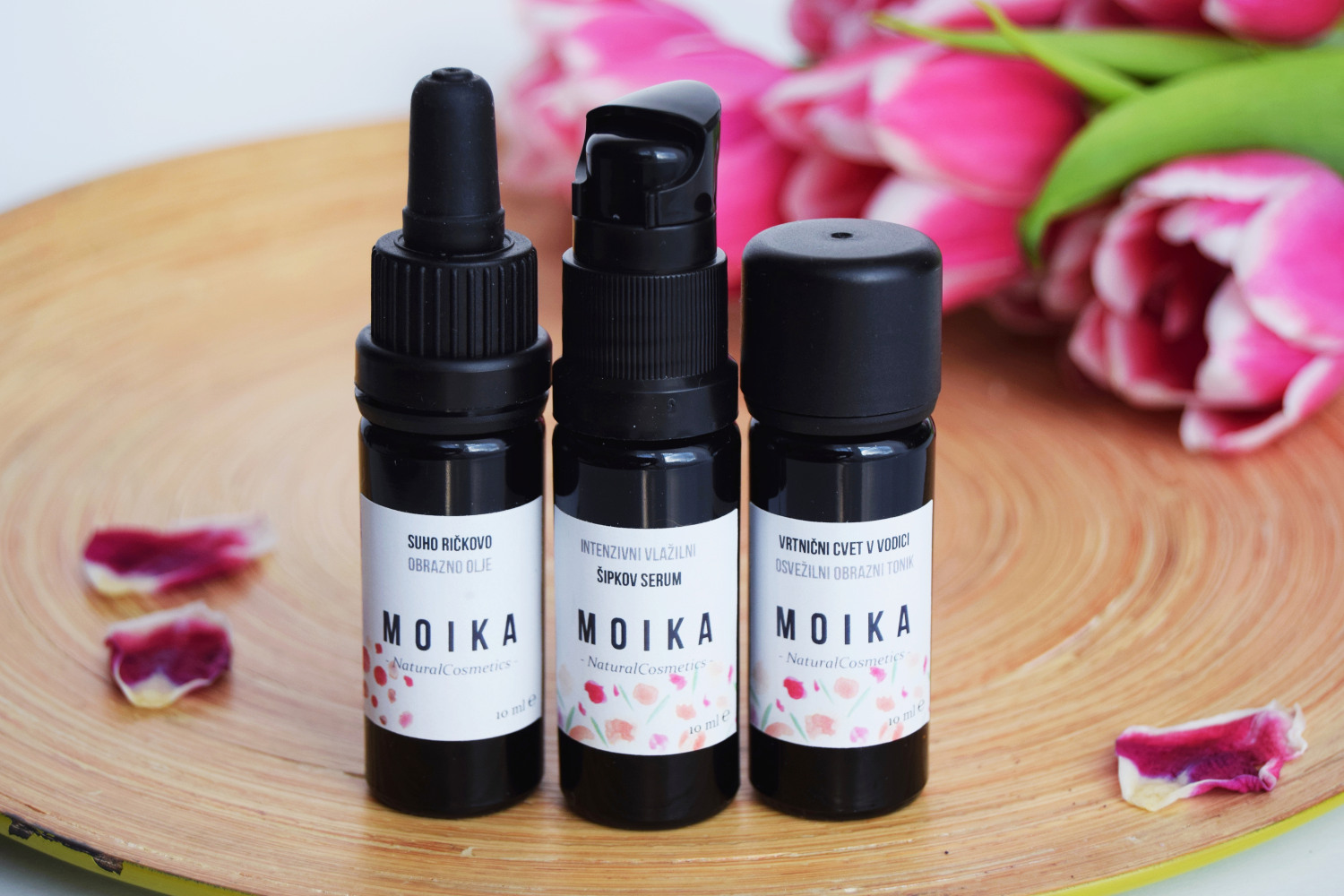 Intensely moisturizing rose hip serum
This product smells perfectly natural as well. It has a very light texture that soaks into the skin in seconds, that's why I like to use right before applying makeup. It moisturizes and prepares the "canvas". 🙂 It contains natural moisturizers with cucumber, Damask rose and linden, and provides well balanced and nourishing, yet still light daily care.
Dry false flax face oil
The final Moika champion, which is also my favorite, is the false flax face oil. My dear little bottle that I never to see the bottom of. A cute eyedropper makes applying the oil very easy, and it smells soooo good to me. I use it all over my face, sometimes in the morning, after I wake up and after using my tonic, but I prefer to use in the evening, to nourish my skin overnight and let all the beautiful oils soak into my skin. When I wake up my skin is rejuvenated – the oil is also supposed to prevent aging and makes the skin smooth. My favorite evening luxury and my new love.
If you like any of these products you can find them and others at www.moika.si ❤