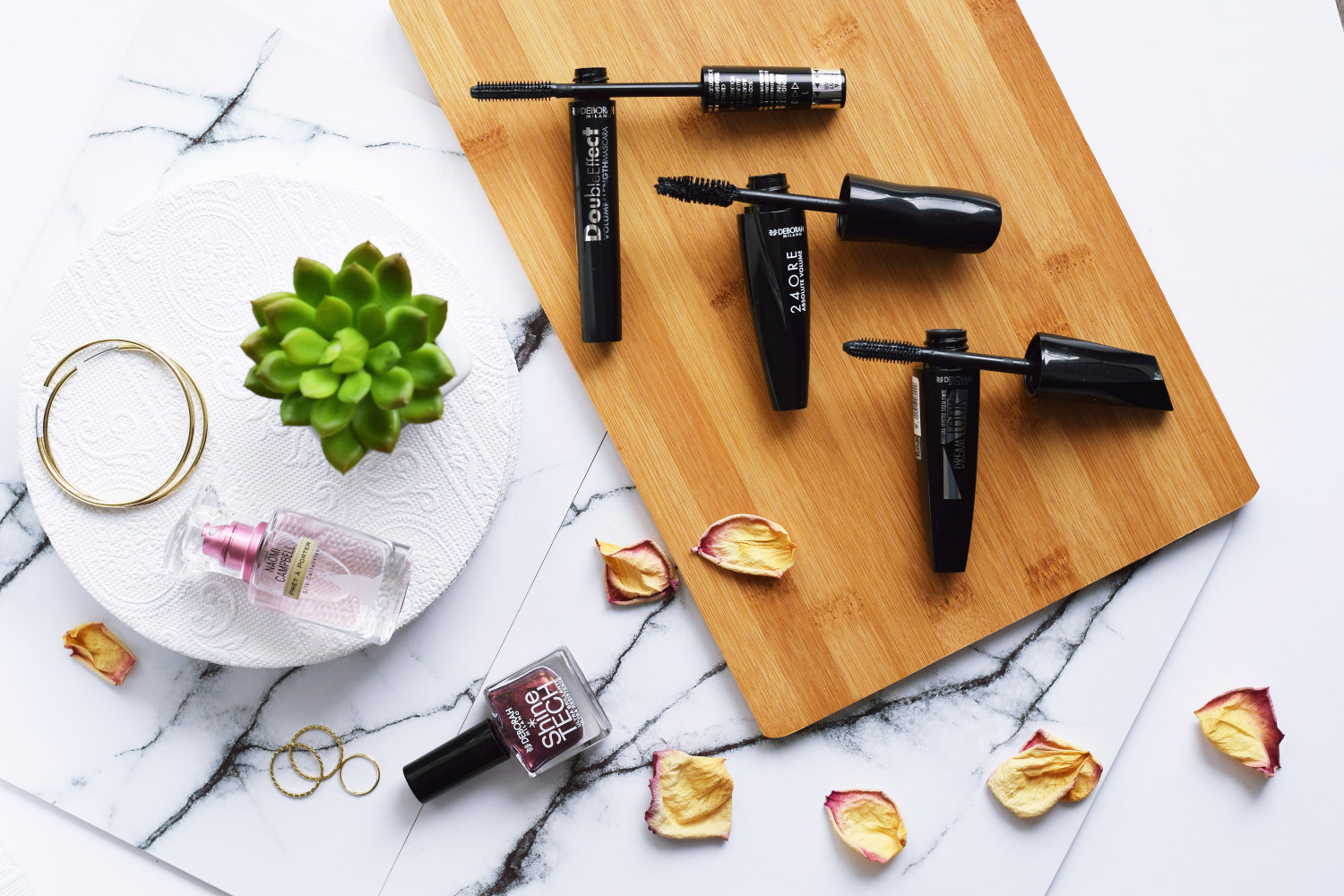 I put Deborah mascaras to the test. I wanted to find out which one holds up best after an entire day. It was a close battle, as all mascaras are more than wonderful! But I still decided to rate them on a scale and explain my ratings. This way I can help you choose the best fit for your eyelashes.
I tested out the following characteristics: volume, elongation, resolution, clumps and brush. After many hours of wearing the mascaras I made some photos and compared crumbling, printing (panda effect), removal and price.
Check out how they did:
---
#3 Deborah 24ORE Absolute Volume mascara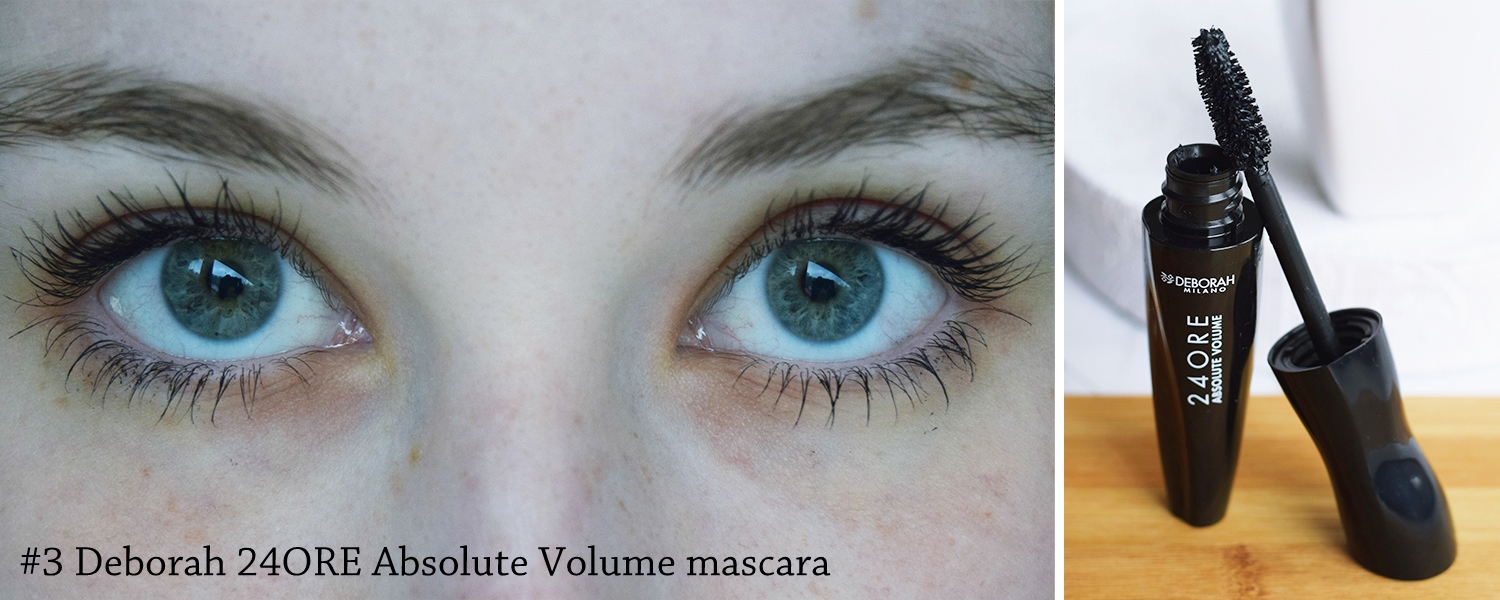 VOLUME 5/5
This mascara created the best volume out of the three, and gave the fullest eyelashes, so the name is appropriate.
ELONGATION 5/5
It separated, curved and elongated the lashes beautifully.
CLUMPS 5/5
Practically nonexistent, the mascara dries quickly and nicely.
APPLICATOR 2/5
This mascara got the #3 spot mostly due to the brush, which is a bit cumbersome with its long and thick bristles that hold way too much product. Of course this is my personal opinion, I prefer silicone applicators that the other two mascaras feature. It takes a lot of precision to apply them properly, but at the same time it gives the most volume. Those of you looking for pure volume, this one will be your #1 choice.
CRUMBLING under the lids 3/5
Sadly, this mascara crumbled the most, nothing too serious, but it did leave tiny black dust. You can see the amount in the photos.
PANDA EFFECT 5/5
Did not print or smudge on the upper eyelid.
REMOVAL 3/5
It's pretty persistent, I had to help myself with some makeup cleansing oil.
PRICE
9,95€
---
#2 Deborah Dream Look mascara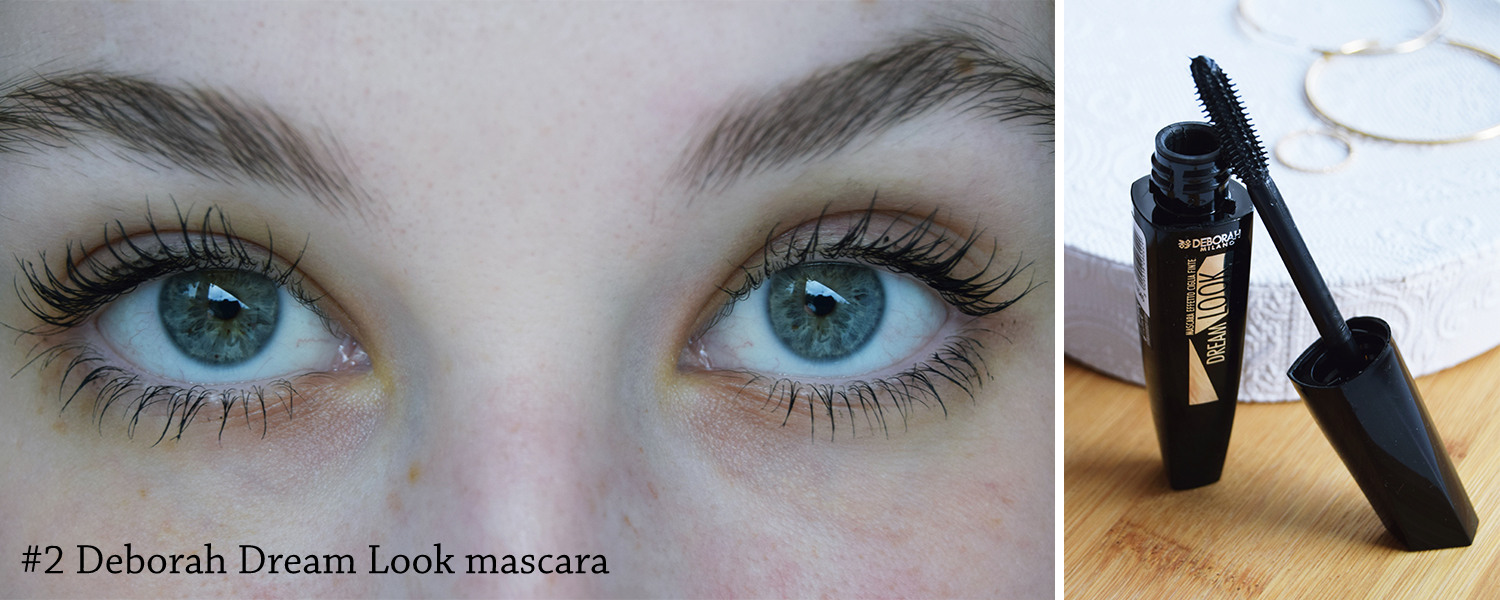 VOLUME 4/5
The volume is not as bold as 24ORE, but I still like it, I prefer longer lashes to bushy ones.
ELONGATION 5/5
The largest lengthening effect. I also noticed this one gives the best curly look. I like its name, it really does create a dreamy look with very long and curly eyelashes.
CLUMPS 3/5
There were no clumps, but it does take a looong time to dry, so you have to be careful when applying it, so it doesn't smudge against the upper or lower lid. Another side effect is it can't separate the lashes as well as the other two.
APPLICATOR 4/5
Krtačka je podobna kot pri DoubleEffect maskari, a je bil nanos vseeno malo težji, zaradi debelejše oblike aplikatorja. Zahteva dokaj natančen nanos in mirno roko.
CRUMBLING under the eyelids4/5
Minimal crumbling, nothing serious. Check the photos.
PANDA EFFECT 5/5
Did not print or smudge on the upper lid.
REMOVAL 4/5
I had to put in a bit of effort to get it off, an oily makeup cleanser got it off completely.
PRICE
9,99€
---
#1 Deborah Double Effect Volume&Lenght mascara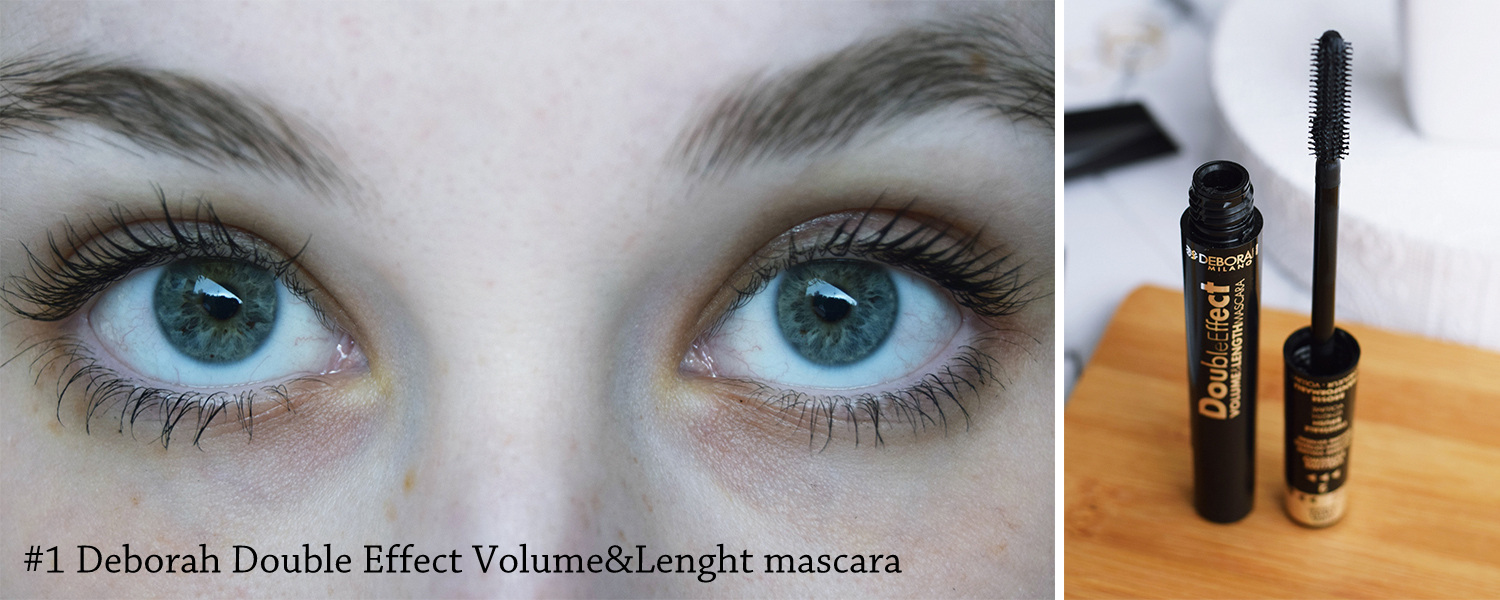 VOLUME 4/5
Creates a volume similar to the Dream Look mascara, which is not the boldest, but as I said, I don't mind. This mascara creates the most natural look of the three.
ELONGATION 5/5
Lengthened the lashes beautifully and provided the most separation.
CLUMPS 5/5
No clumps and it dried out super quickly, so it didn't smudge either.
APPLICATOR 5/5
A very interesting brush, that has two functions in one! You can twist it and thicken up the bristles for a more precise application, and get better separation and lengthening effect.
CRUMBLING under the eyelids 5/5
Practically no crumbling.
PANDA EFFECT 5/5
Did not print or smudge on the upper eyelid.
REMOVAL 5/5
The removal is very easy, no dark spots. You can get most of it off with just  water.
PRICE
9,99€