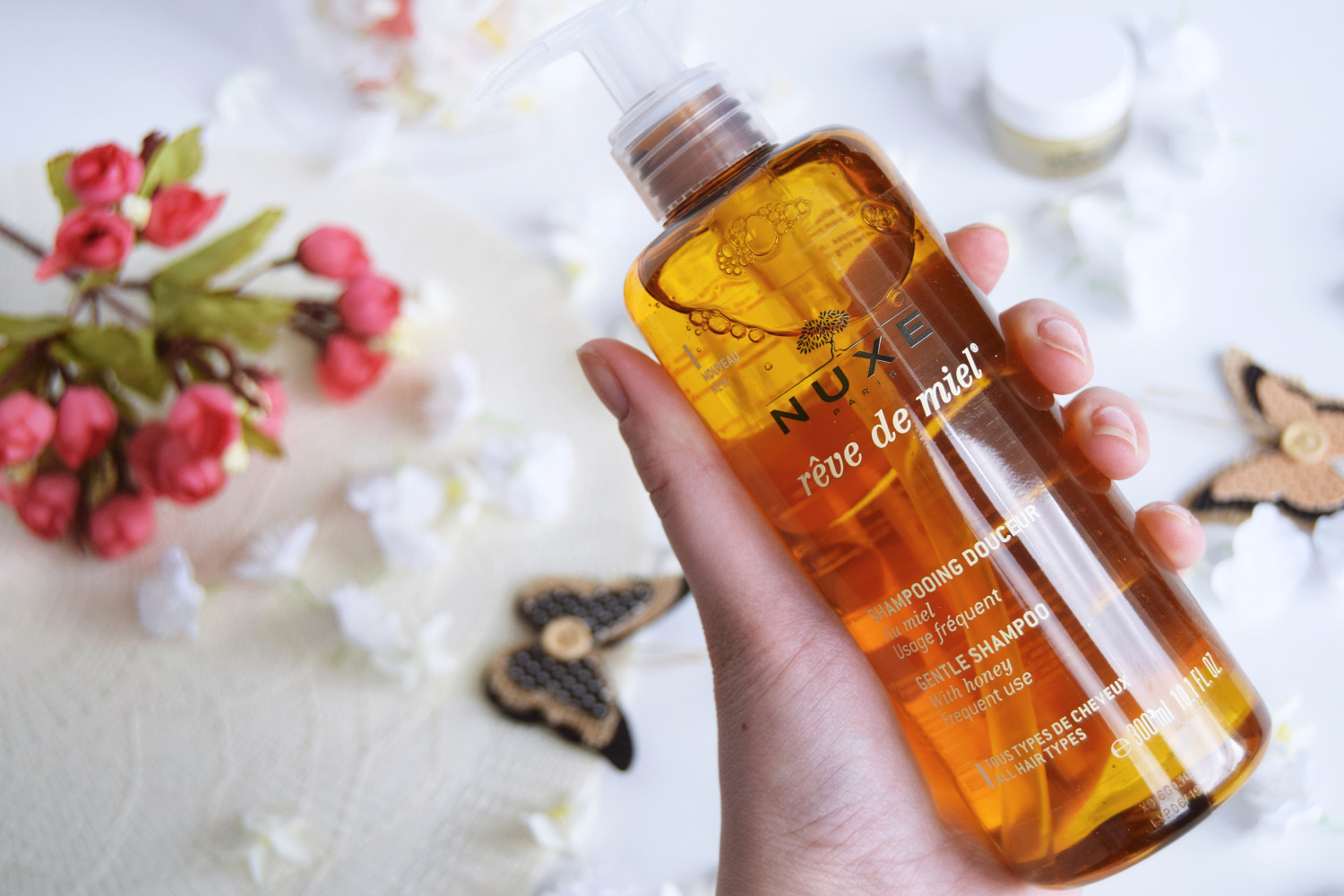 Just one important step was missing to complete the Reve de Miel ritual, to provide cocooning softness from head to toe. This aim has been fulfilled this winter, with the new Reve de Miel Gentle Shampoo.
I've already written about my love for the Nuxe Rêve de Miel collection, such as the honey lip balm, which I still gladly use. I've recently tried their new gentle shampoo as well, and it's gentle by every definition. That's the thing I love most about it. It contains honey from the acacia tree, which moisturizes and heals hair, gives them a thorough wash and makes them silky smooth and fragrant. Since my scalp is quite irritable, and quick to get oily, and I also have quite thin hair, gentleness is very important.
With this shampoo I have a feeling that my hair will stay healthy even if I wash them every other day.
The honey love story continues… ???? ????