Here is the box of my latest obsession – L'Occitane en Provence hand creams, very prestige French cosmetic. I was dreaming about those creams for so long, and since it is said that a tube of hand cream is sold every 3 seconds somewhere around the world and how amazing they are, I decided to buy one. Of course it didn't end with just one, it grew into a pure obsession of mine, and I want to try every single one of them. I have no other word for them than LOVE and I think all of you should try one. So how did they make me adore them so much?
Design
It is the first impression and it is bombastic! What is not to love about this design. I mean, look how ingenious and cute it is! Especially for those of you who are like me and love to paint and feel the paint tube in your hand and the pleasure of the color squeezing out. Just perfect.
Natural and organic ingredients
You know how much I love and support nature, natural food and ingredients. It is really important where the ingredients come from and how are they treated. What you put on your skin affects your skin and body, so you must be really careful about that. And also according to the company, it does not conduct animal testing, and no animal product or by-product.
Pleasant fragrances
All of the creams smell divine and the thing I love the most is you can almost use them as a perfume, the fragrances stay on your hands for at least a half of the day. If you are anything like me and get a headache every time you wear a perfume, you should totally switch to these creams.
Fast absorbent
They are actually the fastest absorbing creams I ever had or tried. In a few seconds, or let me say max. half a minute, your hands will be ready to grab anything. I just hate creams that make your hands greasy for an hour, what am I supposed to do in the meantime? Yep, forget about that using these babies. And not to mention how soft will your hands be after using them.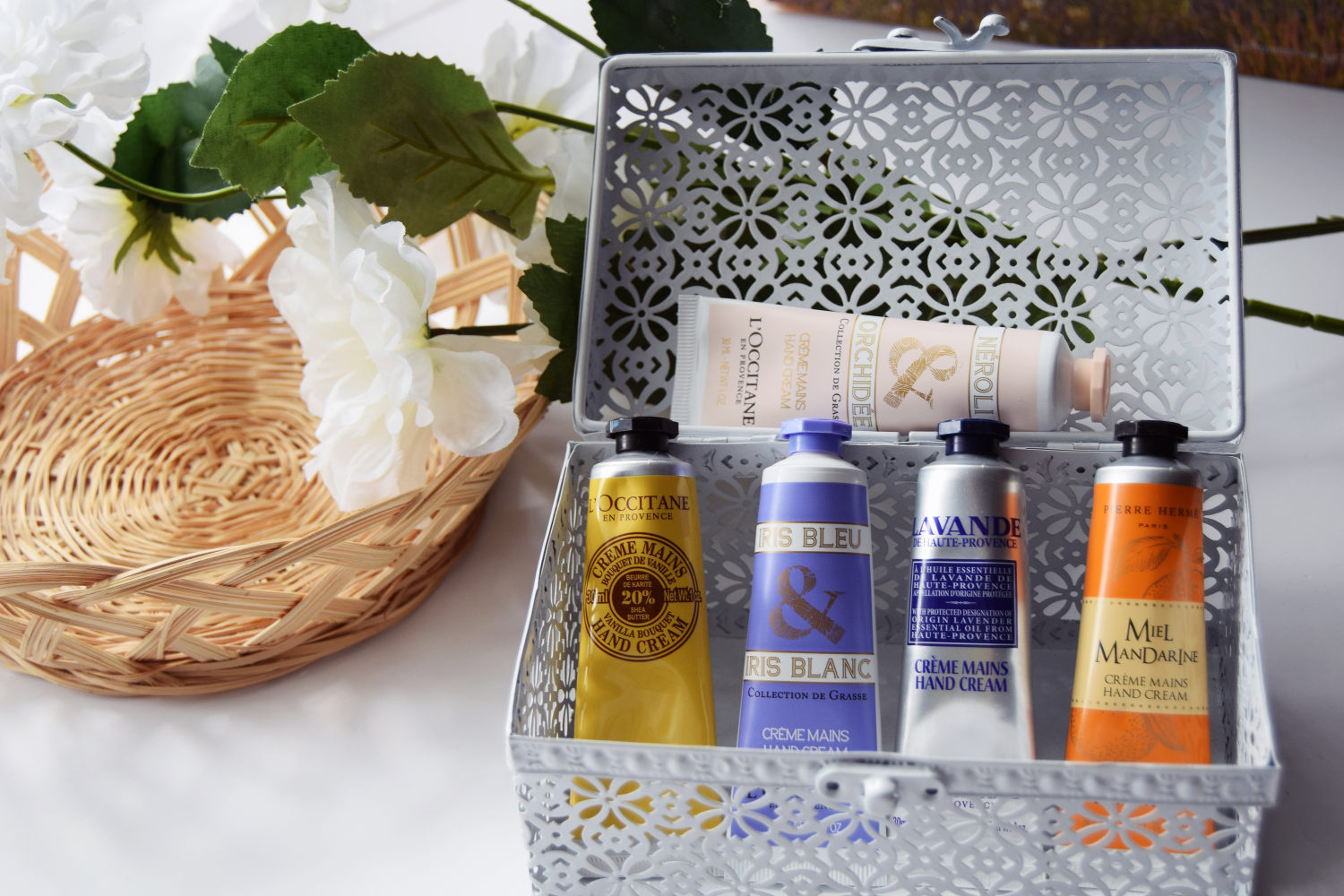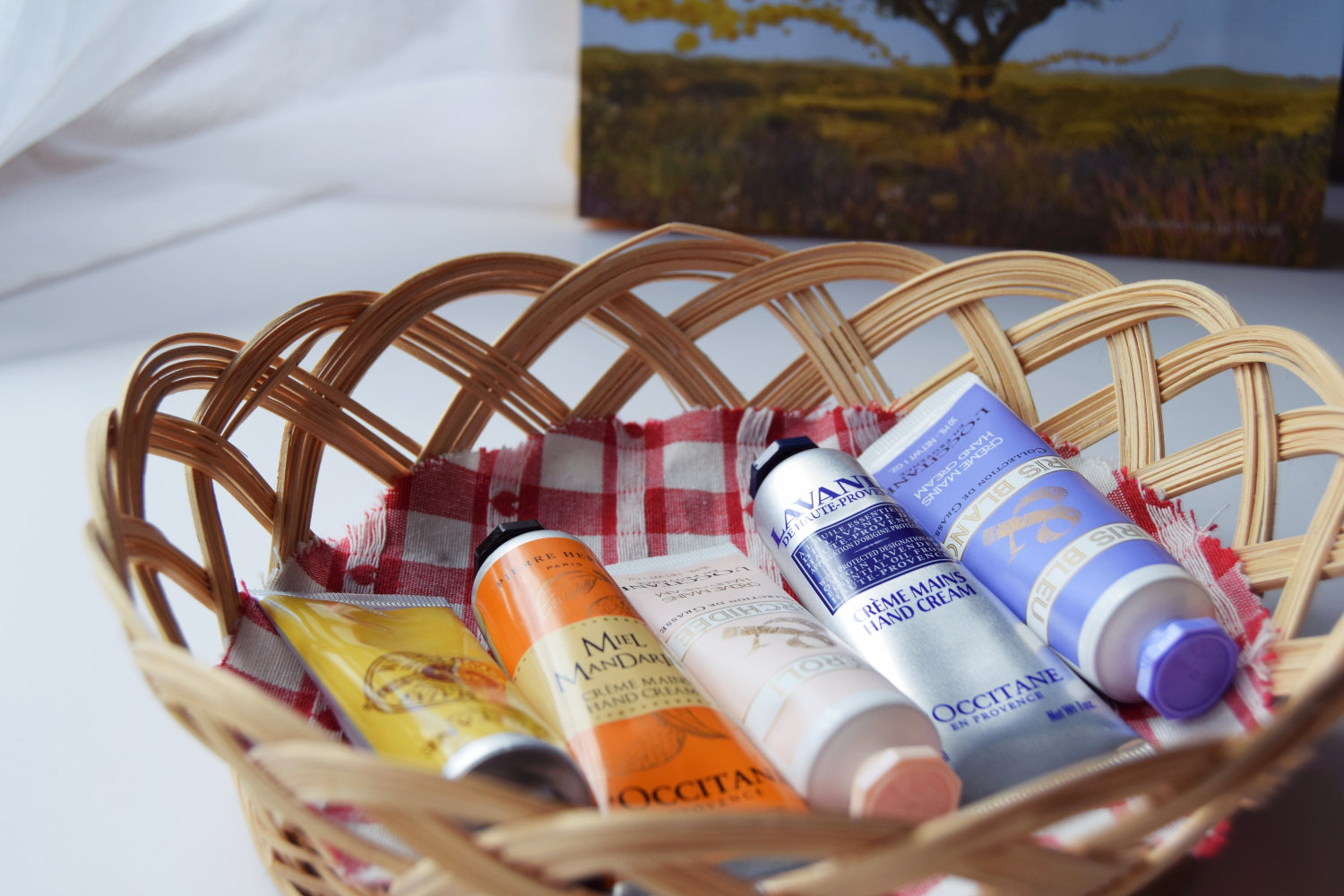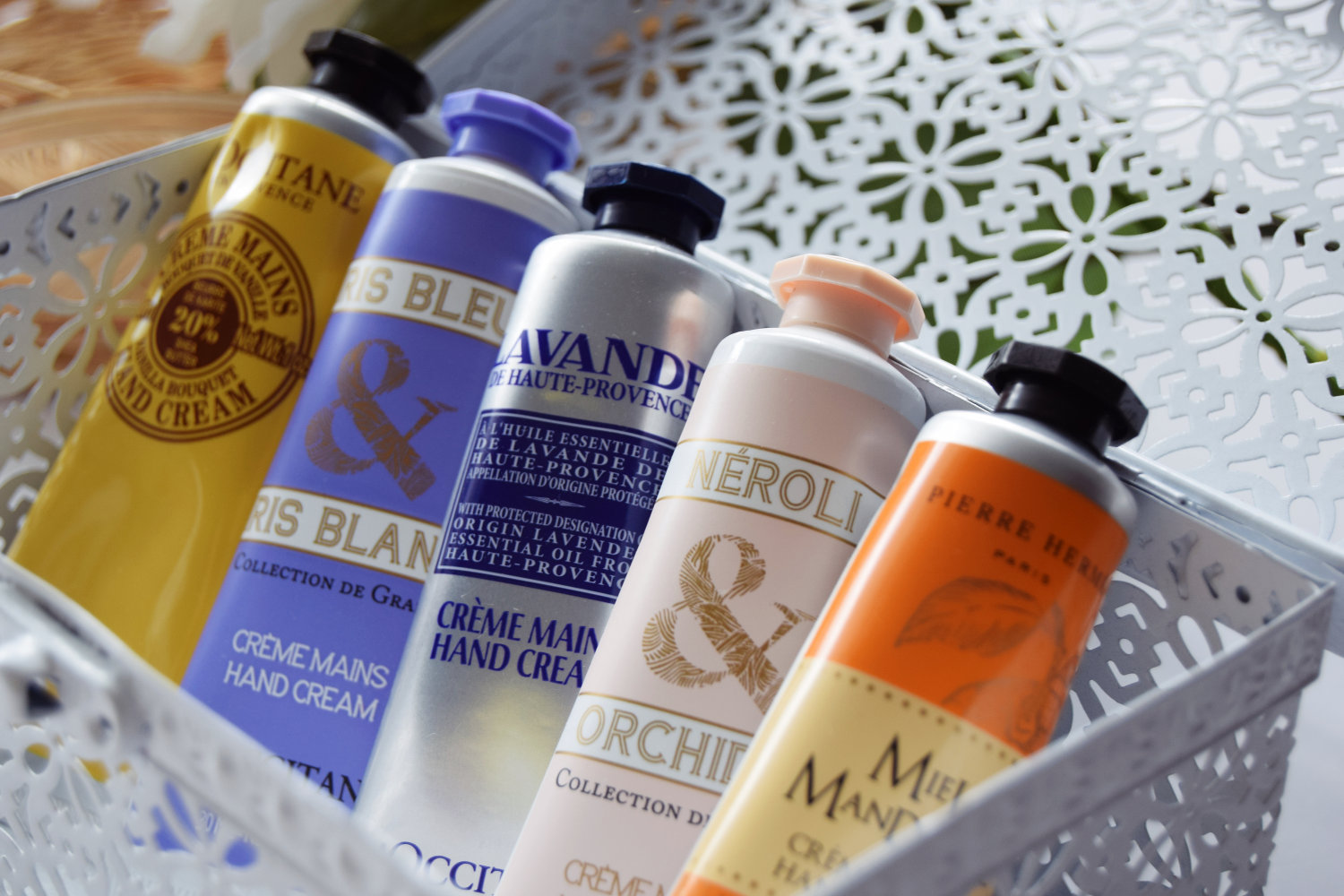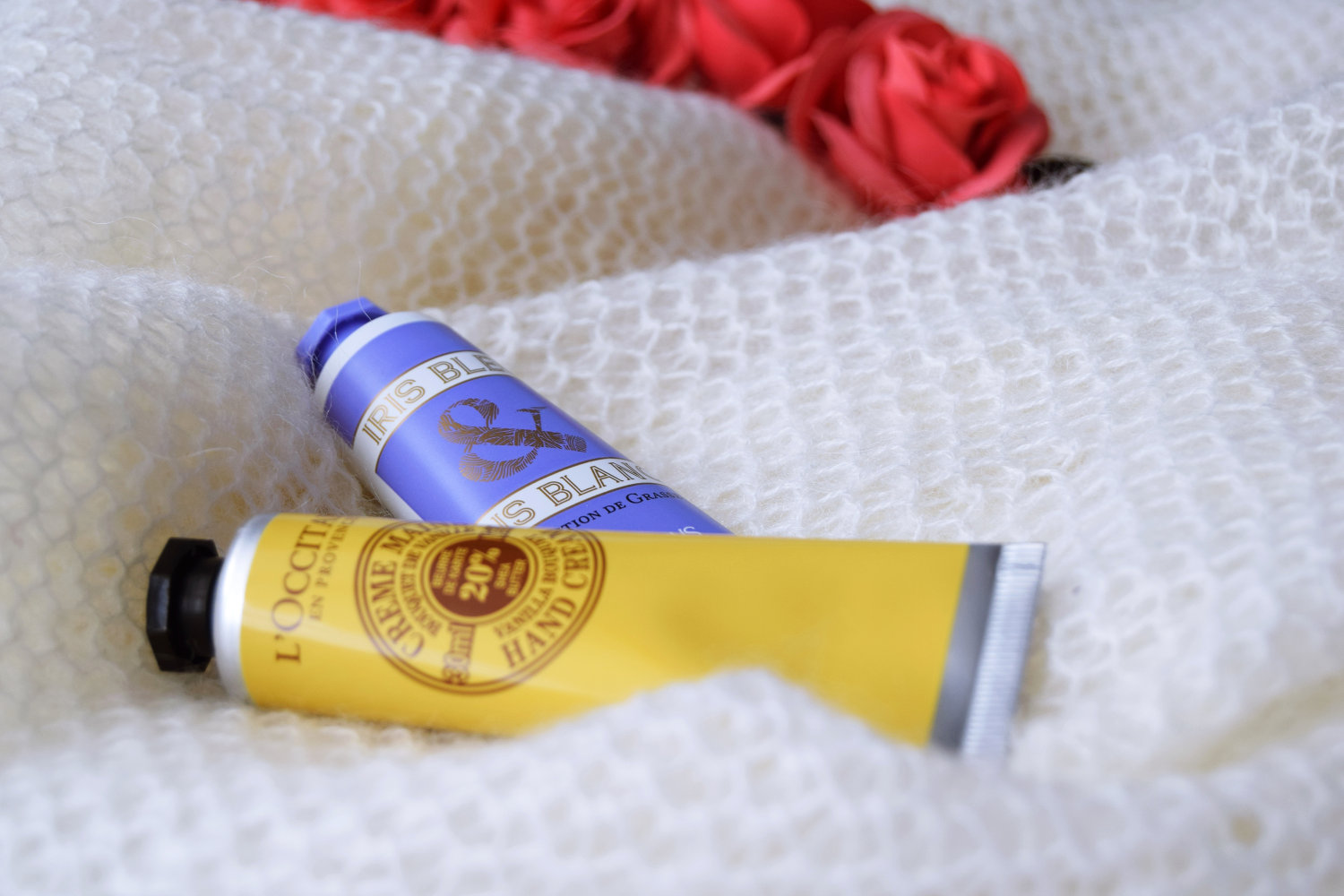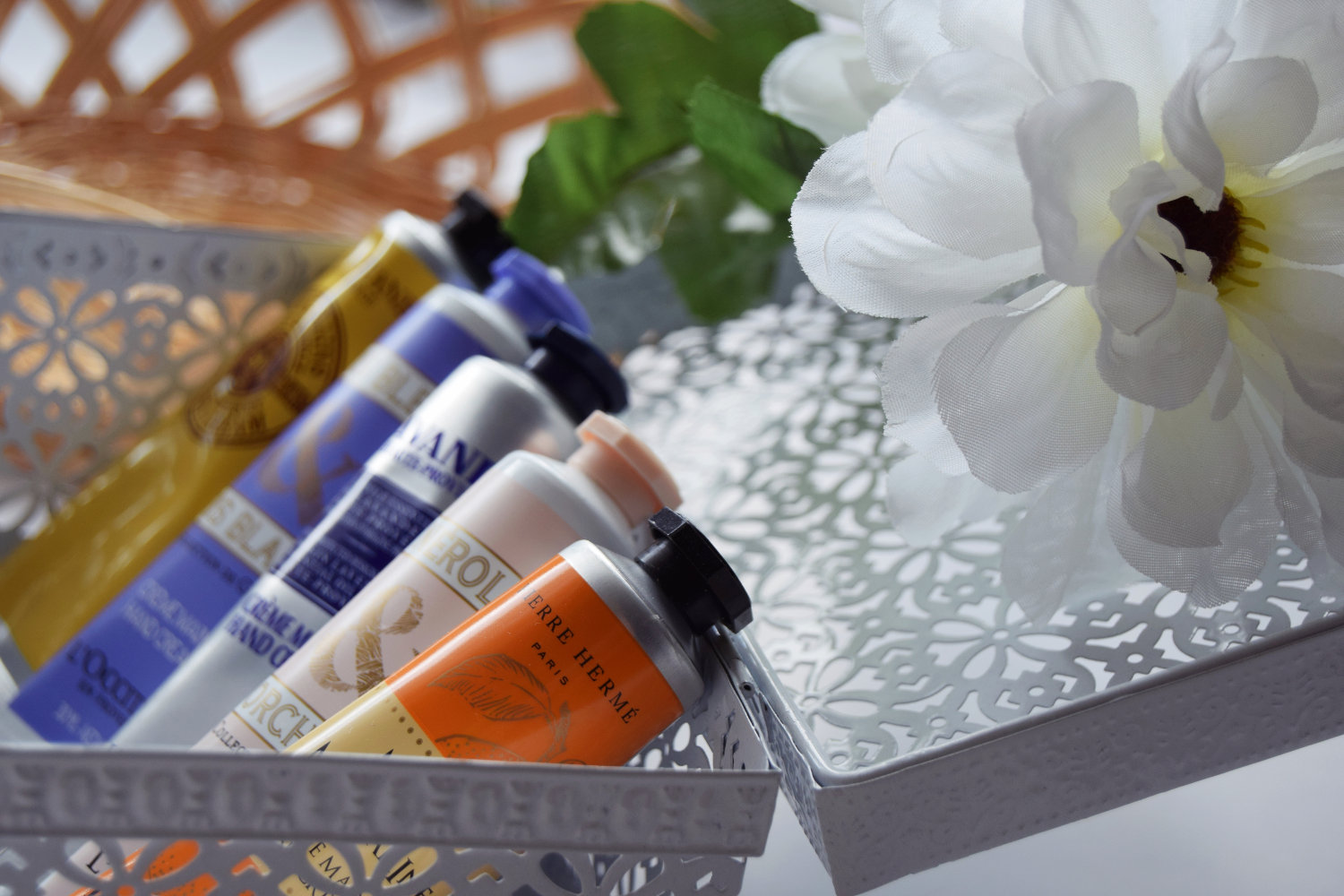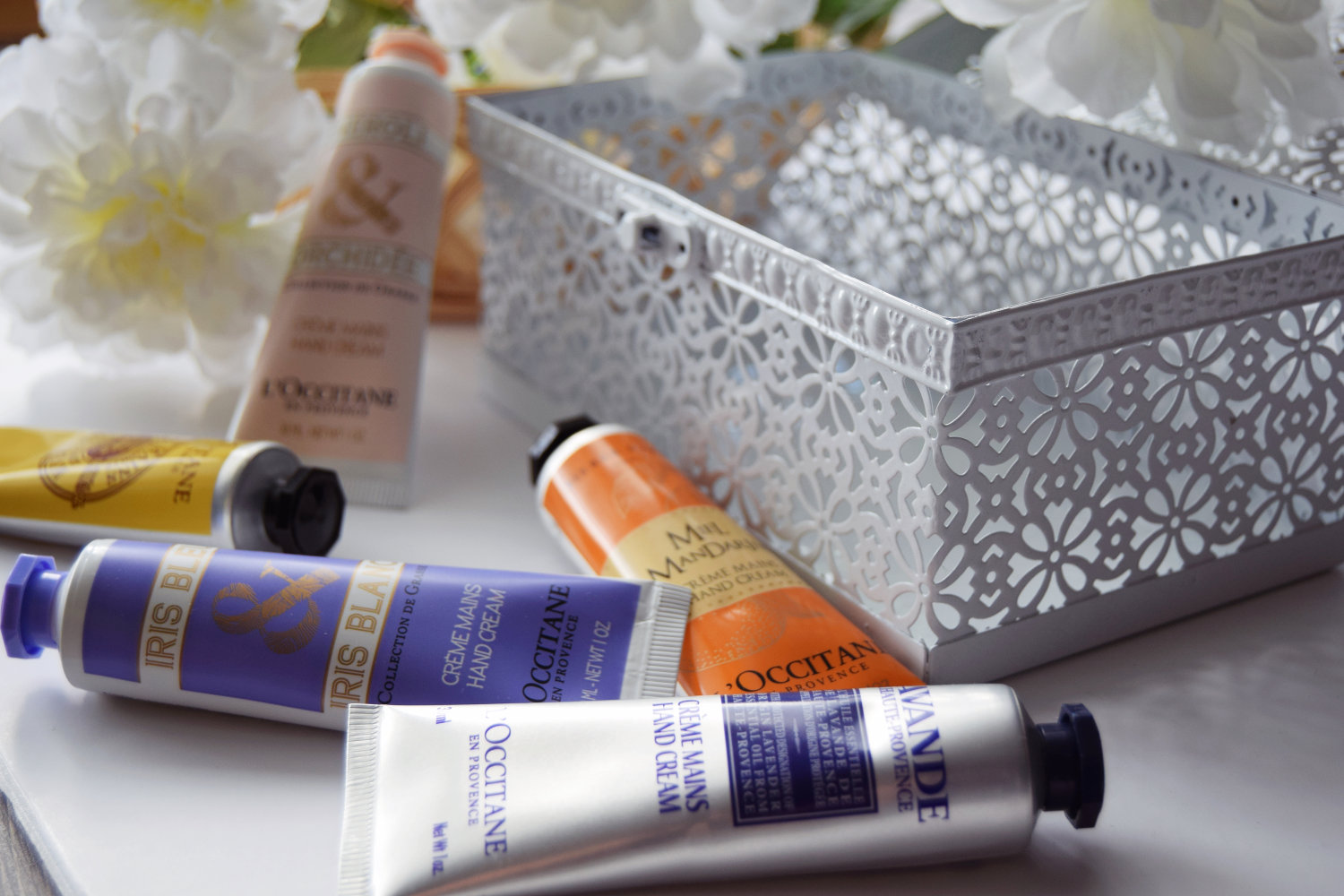 Let me tell you a bit about the ones I have tried (up to now).
About
This silky cream helps to nourish and protect your hands, enveloping them in a tantalizing and lovely scent, born of the union of neroli and orchid. Thanks to its formula enriched with shea butter, your hands are repaired and immediately recover softness and comfort.  La Collection de Grasse celebrates the fragrant know-how of this French Provençal town by bringing together precious raw materials from close and distant lands.
My opinion
This cream smells divine, if you close your eyes you will see yourself in a flower garden with butterflies flying around you. It's just a beautiful smell. (Can a smell be beautiful? I don't know, it just makes me feel and think about beautiful things.)
About
This silky cream helps to nourish and protect hands, enveloping them in a truly unexpected and velvety scent, born of the union of two precious iris. Thanks to its formula enriched with shea butter, your hands are repaired and immediately recover softness and comfort.
My opinion
I love this one, it feels and smells very fresh. Having it on your hands will make you feel like you are very clean and pretty. It reminds me of some old pleasing fragrance of a soap that some lady of the manor would use.
About
The smooth, light-textured Lavender Hand Cream, enriched with shea butter, gently nourishes the hands, leaving them  softly perfumed.  Enriched with relaxing P.D.O. lavender essential oil from Haute-Provence.
My opinion
I love lavender and everything made out of lavender, that is why I needed to try this one. There is really nothing to add – it smells like lavender.
About
Golden Honey crystallized on a sun-drenched slice of Mandarin Orange… Made with Shea butter to help nourish and soften the hands, this delicious cream discreetly diffuses the exquisite scent of an encounter between Corsican Honey and Mandarin Orange.
My opinion
My first impression when I saw this cream was: "Oh no, I don't want to smell like oranges, who would even want this!" But when I tried it I realized how wrong I was and how perfectly the gentle fragrance of mandarine is mixed with the smell of honey. Using it won't make you smell like oranges or mandarins, it somehow reminds me of autumn and winter, I don't know, it just really surprised me in a good way – so much I decided to buy it.
About
Highly concentrated in shea butter (20%), this hand cream helps to protect, nourish and soften the hands. It leaves behind a sweet and captivating scent reminiscent of a vanilla flower.
My opinion
The smell of vanilla is something I love to have on my skin. I'm using vanilla deodorant, candles, hair supplements, I always got compliments smelling like vanilla and it makes me feel really comfortable and pretty. Vanilla is my fragrance, so this one is my favorite. The one I am using the most and will totally buy another one (two, three) when it comes to an end.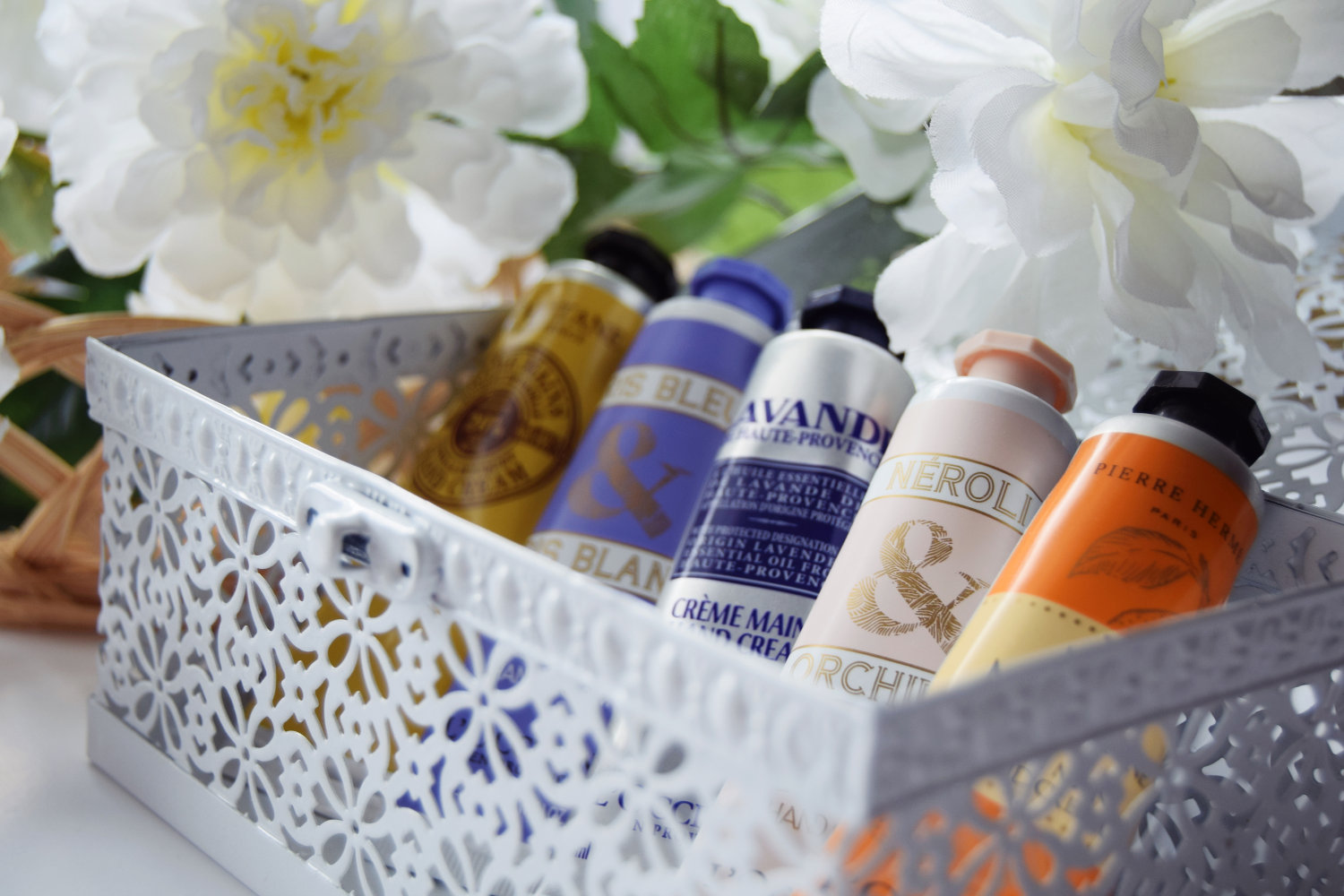 ♥