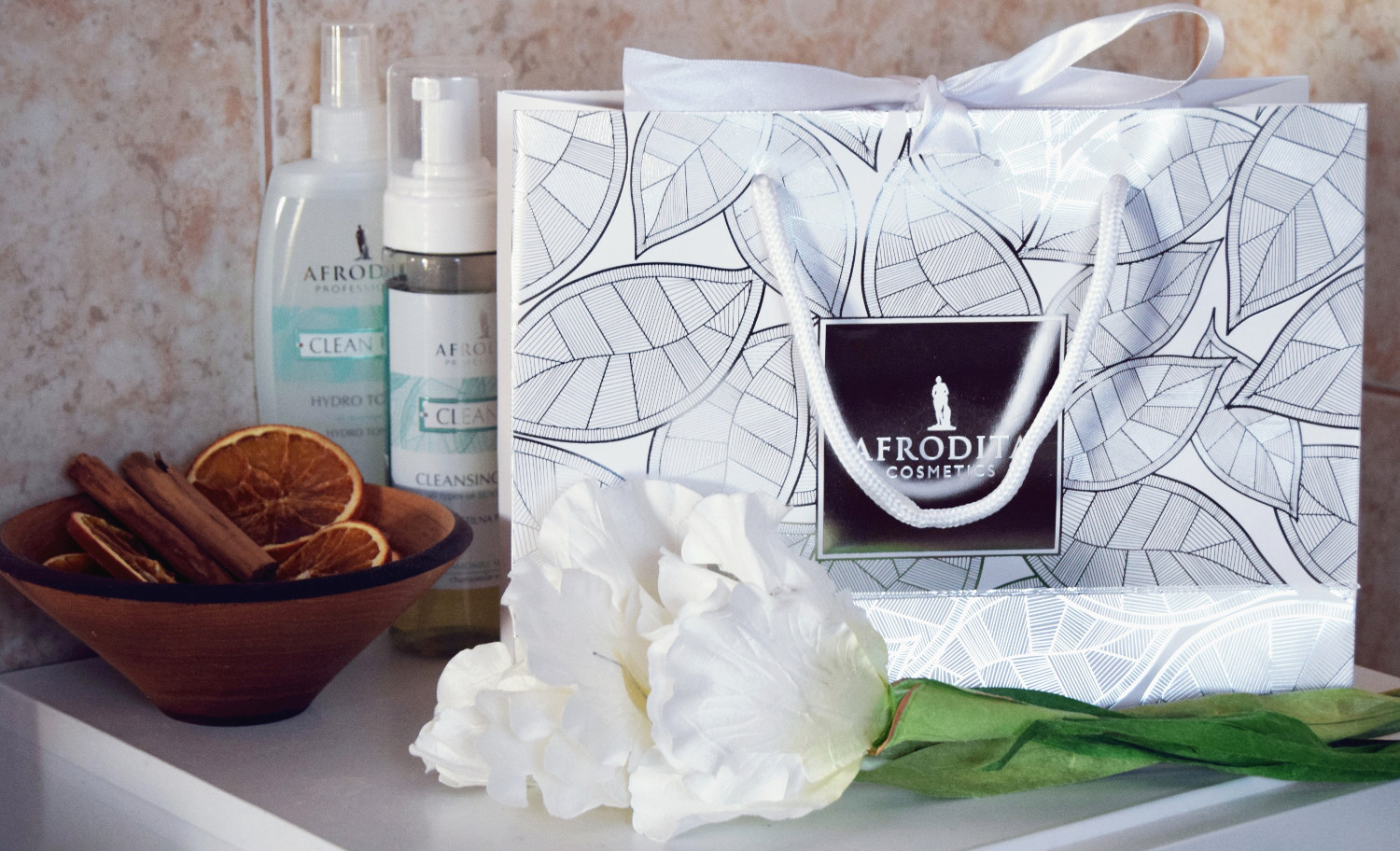 In the winter months our skin needs even more care and attention, because the cold air and wind dry it out and hurt it.  The company Afrodita was at the blogger event #lepotno2017 with its skin care products. Every attending blogger received a few of them as a gift, and some of them I've been using every day since. Read on to see which ones they are and why they've impressed me.
Afrodita CLEAN UP Cleaning foam Chamomile
Face cleansing is my morning routine, I do it before I put on my make-up and every evening after I take it off again. I'm so used to this process that I can't go to bed without it anymore, and I think it's a very important thing to do to keep our skin eternally beautiful. I like the fact that it's easy to use, I just rub it into my skin and rinse with water. Afterwards my skin is well cleaned and less oily, but not dry, which is crucial for the winter months. It's great for cleaning make-up residue too, and doesn't irritate the eyes. It contains a chamomile extract which smells nice and has a pleasant and relaxing effect on every type of skin.
Afrodita CLEAN UP HYALURON Hydro tonic
After using the cleansing foam I apply the tonic too, because it moistens the skin for a long time. It's in spray form, which I really like because it's easy to put on a cotton pad, then use the pad to gently apply it to my face. It's great for all skin types and uses a 100% natural hyaluron solution, which prevents the skin for drying out. When everything is well soaked into my skin I'm ready for my day cream and make-up, or night cream and a good night's rest.
Afrodita ALMOND SOS cream for the hands and nails
In the winter time I take special care of my hands as well as my face. I need a good nourishing cream which repairs dry and cracked hands. Because I love almonds and shea butter this cream is my favorite choice, and it smells divine too.