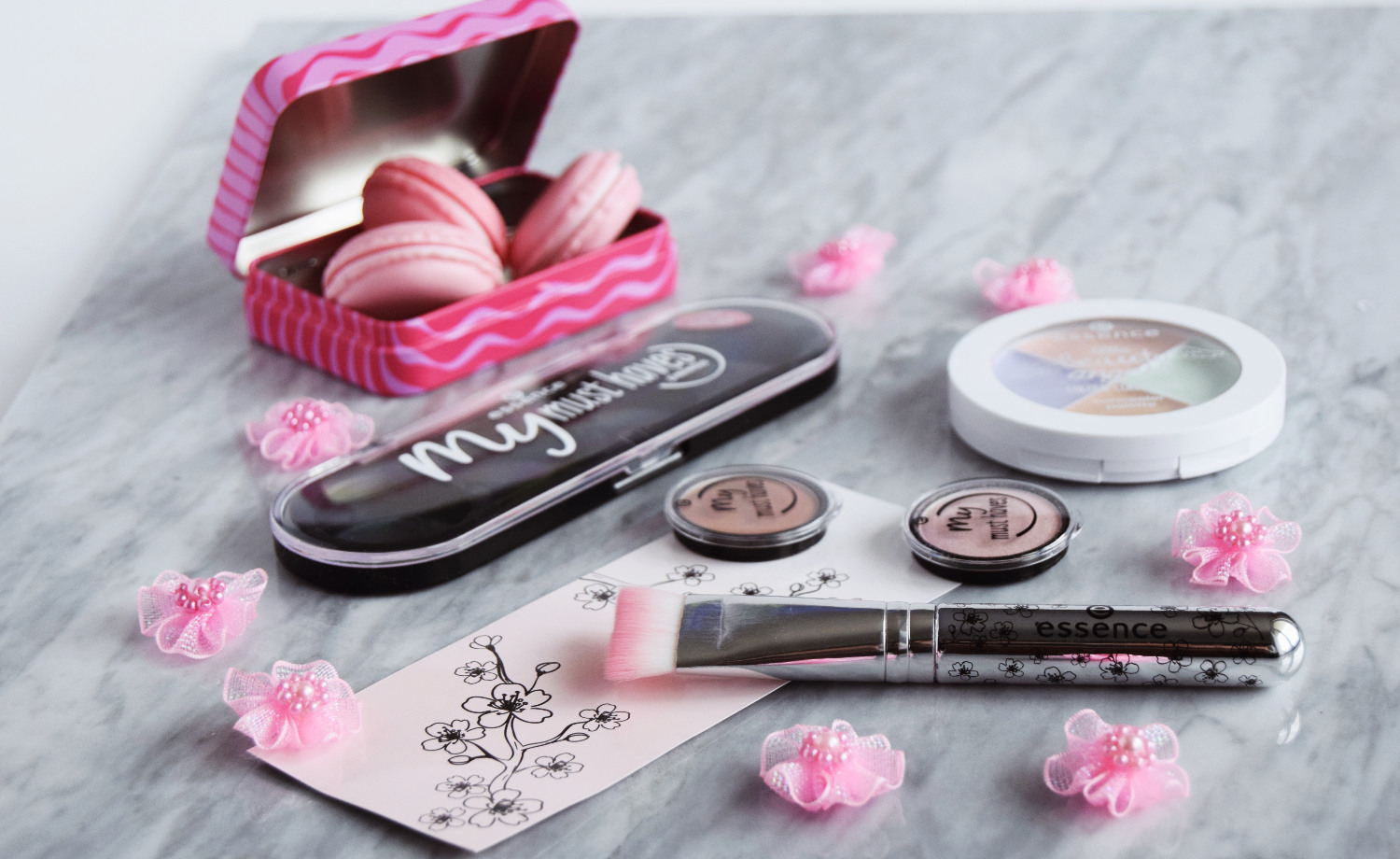 With the coming spring the store shelves are filling up with new Essence makeup lines. They all have their own note and they're sooo cute. The first one is called "Blossom Dreams" and will arrive in March and April 2017. It's about playing with sunrays. The next one is "My must haves", where you can fill out an empty palette with 20 different eye shadows, 5 blushes and three lip powders with various effects. Just pick out your favorite shades and put them in the palette with 4 or 8 colors. Another really cute collection is the "Little beauty angels color correcting", where you can find beautiful pastel products that help fix skin imperfections and give a flawless, shiny look.
Essence Blossom Dreams highlighter&blush Brush
A metallic look patterned with cherry blossoms – what a beautiful design, which gives off a tough and gentle look at the same time. This lovely flat brush with thick bristles is ideal for applying highlighter to the tops of your cheeks. I also like to use it for precise contouring.
Essence My Must Haves Palette & Refills
It's a bit sad how we always buy an entire palette to get a few shades we like, but throw the other ones in the trash. As I've mentioned in the introduction, I'm pleased with the idea that we can fill up the palette on our own. I bought two eye shadows so far, 05 cotton candy and 08 peach-party! And I have to say, I use the 05 as a highlighter for the tops of my cheeks and to brighten up the inner edges of the eyes. It's a well pigmented shiny shadow and the perfect shade for my skin. It shines soooo prettily on my cheeks it became my favorite highlighter.
Essence Beauty Angels Colour Correcting Concealer Palette
This palette of concealers in four different pastel shades has excited me the most. The pink one is used to cover up the dark circles under your eyes and gives you a nice, lively look. Baggy eyes are a thing of the past – as you can see in the below photos! The green color neutralizes redness, I apply it to my nose and cheeks; places where I get some redness during the day. It's also great to cover up tiny red bumps. You can also see this result in the  below photos. I use the beige color as a concealer, to hide imperfections. And the wonderful lilac, which I use on parts of the face that I want to brighten up. All this in a single palette, which is so cute and handy, you can always carry it with you.