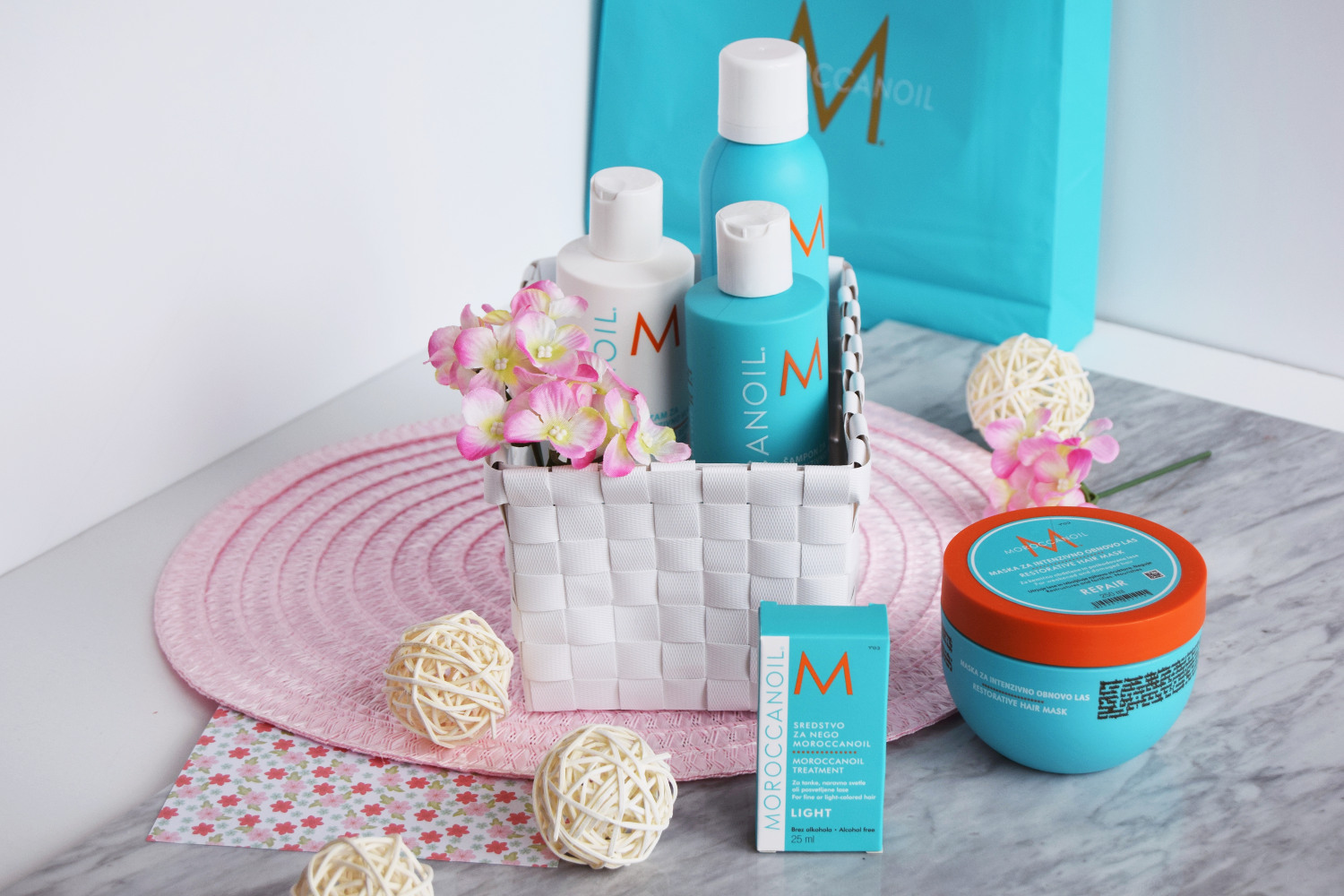 In the past I never used or needed professional hair care products… but this last year my hair has degraded due to so much dying, my ends are split, dry and generally in bad shape. My hair is quite thin, yet my scalp still gets oily, so I had been using gentle children's shampoo, in order to care for my ends as well as degrease my scalp. This technique came to an end when it was impossible for me to brush my hair using my hairbrush anymore. My thin hair had gotten so tangled up that the only solution left was to constantly cut my ends. This way my hair never got longer… an unpleasant vicious circle.
I believe that healthy and alluring hair is a key source of a woman's beauty. You could call them a crown, and I can finally call mine a crown, too. Why? Because I have been using Moroccanoil products for the past month, and I'm going to keep using them for a long while.
In the next blog posts I will present you with some Moroccanoil products that have worked great for me and that I use every day, or when I desperately need some care. Because I simply couldn't believe that there was a solution to my hair problems that wasn't scissors. Today I will describe their shampoo and hair conditioner.
Moroccanoil Moisture Repair Shampoo
My first thought: "Oh my god, this is the most pleasant scent I've ever… smelled out!" I quickly opened the rest of the products and happily found that they all smell the same. I can't describe how wonderful these scents are to me. I've been using the hair repair shampoo for a month straight, about once every 4 days. The state of my ends and scalp has visibly improved. Not only are my hair super shiny and I am actually able to glide my hand through them, this shampoo worked well for my scalp and the overall look of my hair too. Until now I used to have hair with no volume, and on some days static hair too, and I used to muss them up so they would look a bit fuller… but we all know that doesn't look so good. So I'm very, very happy now.
Moroccanoil Moisture Repair Conditioner
When I first used it and left it on for three minutes I was finally able to glide through my hair with my fingers properly. I said to myself: this is it. I like how I only use a small amount of the product. In the past I used to use a large amount of the conditioner I had been using, and it didn't work. There's one more thing I noticed: this conditioner foams a bit! Which makes it easier to spread it around and apply to the ends. After usage my hair is silky soft and there is no tangling. I'm lovin' it!
I can't imagine my life without these two products anymore. I'm addicted to beautiful, healthy and pleasant smelling hair.