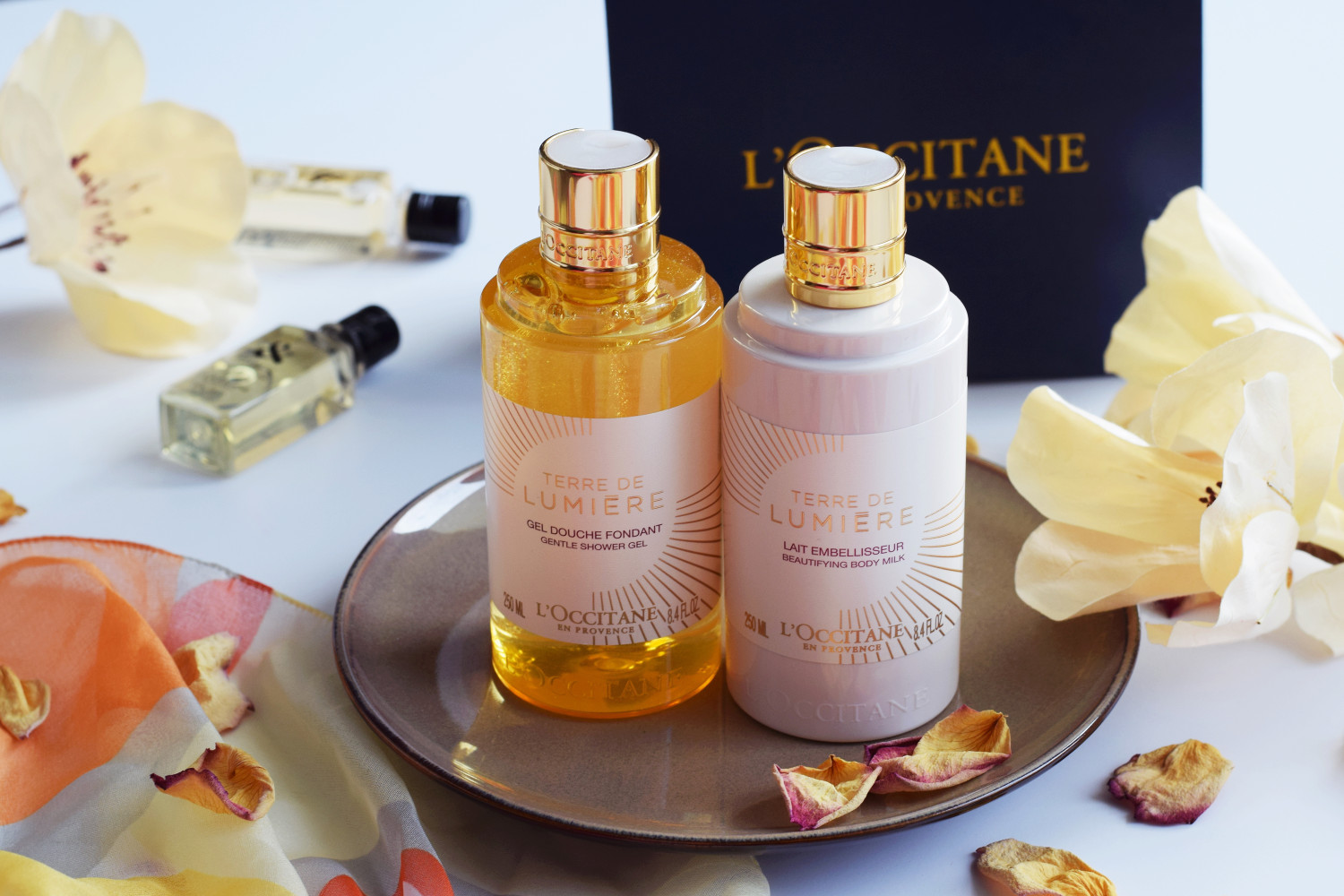 Last week the 14th L'Occitane store in Slovenia opened in the Qlandia mall. I love their products, and I took part in the fragrant grand opening. You probably saw some photos on my Instagram stories already.
After the event I received a goody bag that made my eyes light up. Inside there was a shower gel and a bottle of body milk from their newest collection Terre de Lumière. I was very happy to receiver receive these two products, and not the perfume from the same collection.
Why?
L'Occitane parfumes are very, VERY strong, long-lasting and they smell divine. They are among the best perfumes I've tried. Sadly, I am a bit sensitive to intense fragrances. I much prefer their shower gels and body lotions, because they are just as long-lasting as the perfume, but much gentler. It also suits my personality, since I'm a bit shy and more intimate, and I never wear perfumes that smell for miles.
At the same time, the L'Occitane shower gels and lotions are friendlier to the wallet comared to the perfumes – and you'll smell just as nice. 🙂
Terre de Lumière Beautifying Body Milk
With its subtly iridescent texture, this moisturizing body milk illuminates the skin and leaves it delicately perfumed with the scent of Terre de Lumière, full of contrasts. And it lasts all day long!
Price: 24,40€
Terre de Lumière Gentle Shower Gel
Indulge in delicious, delicate moments, with the Terre de Lumière ritual. This silky shower gel leaves your skin scented with the notes of the fragrance. To prolong this delicious experience, follow with the Terre de Lumière Eau de Parfum. It also contains little golden glitters.
Price: 16,30€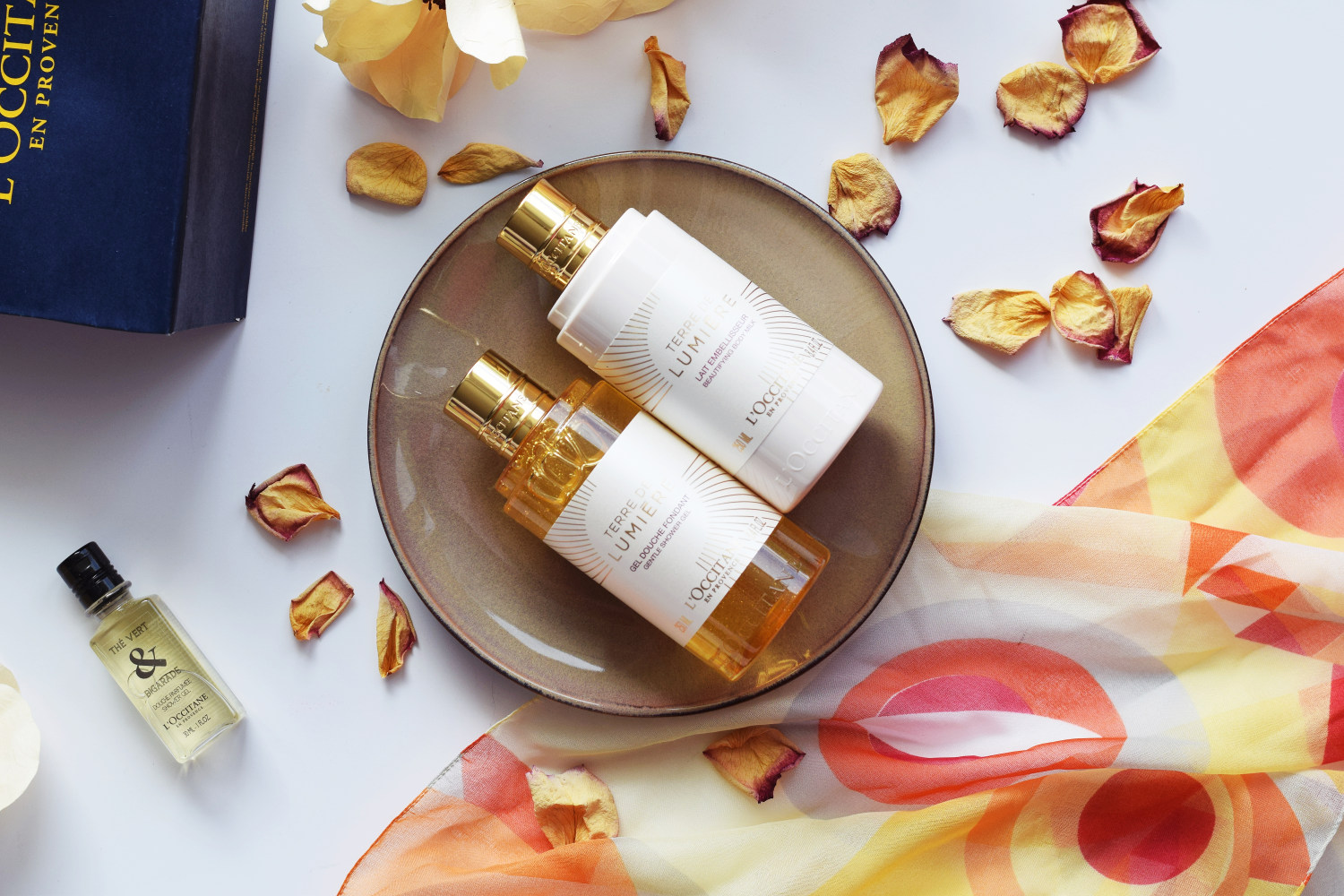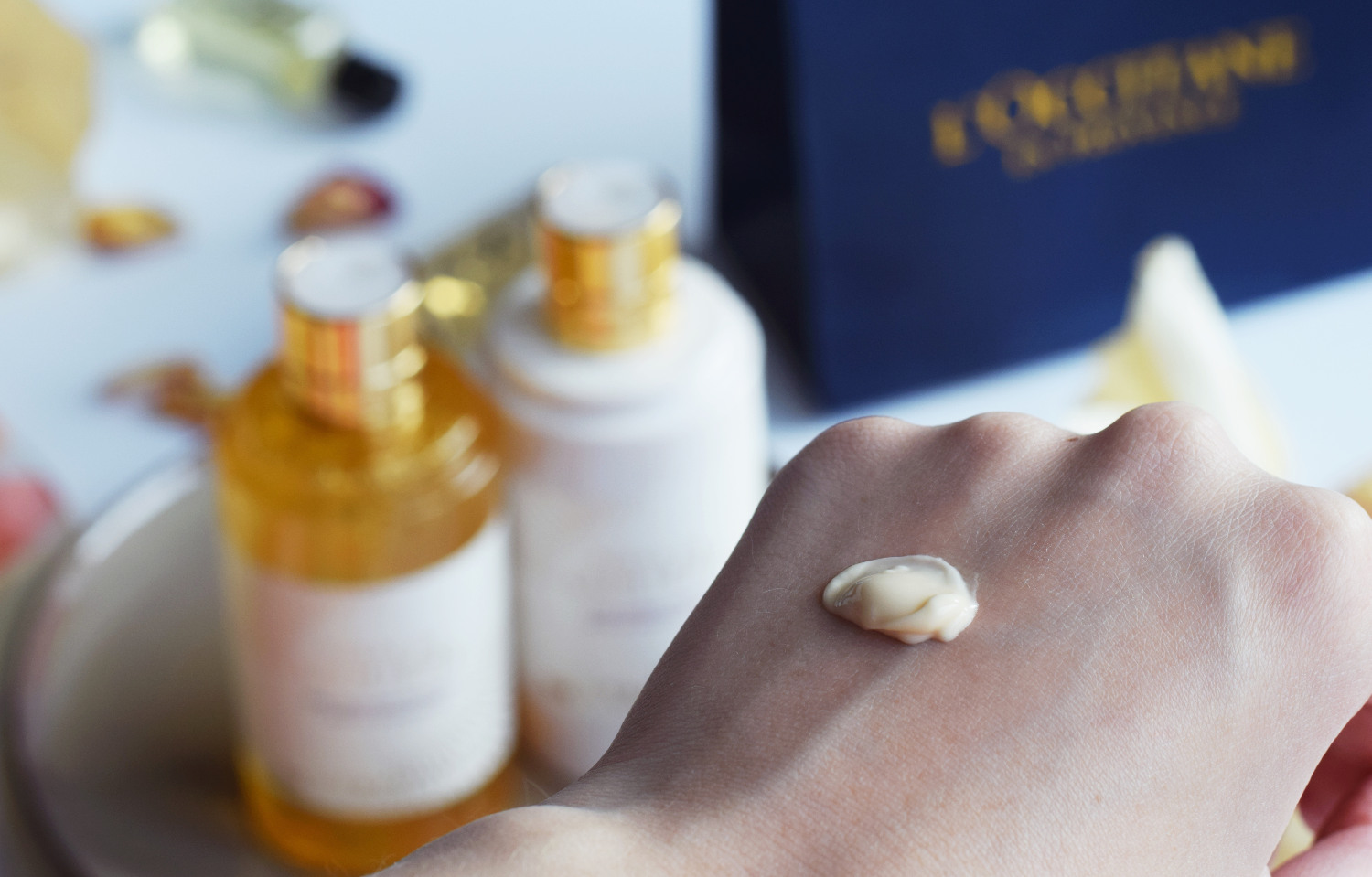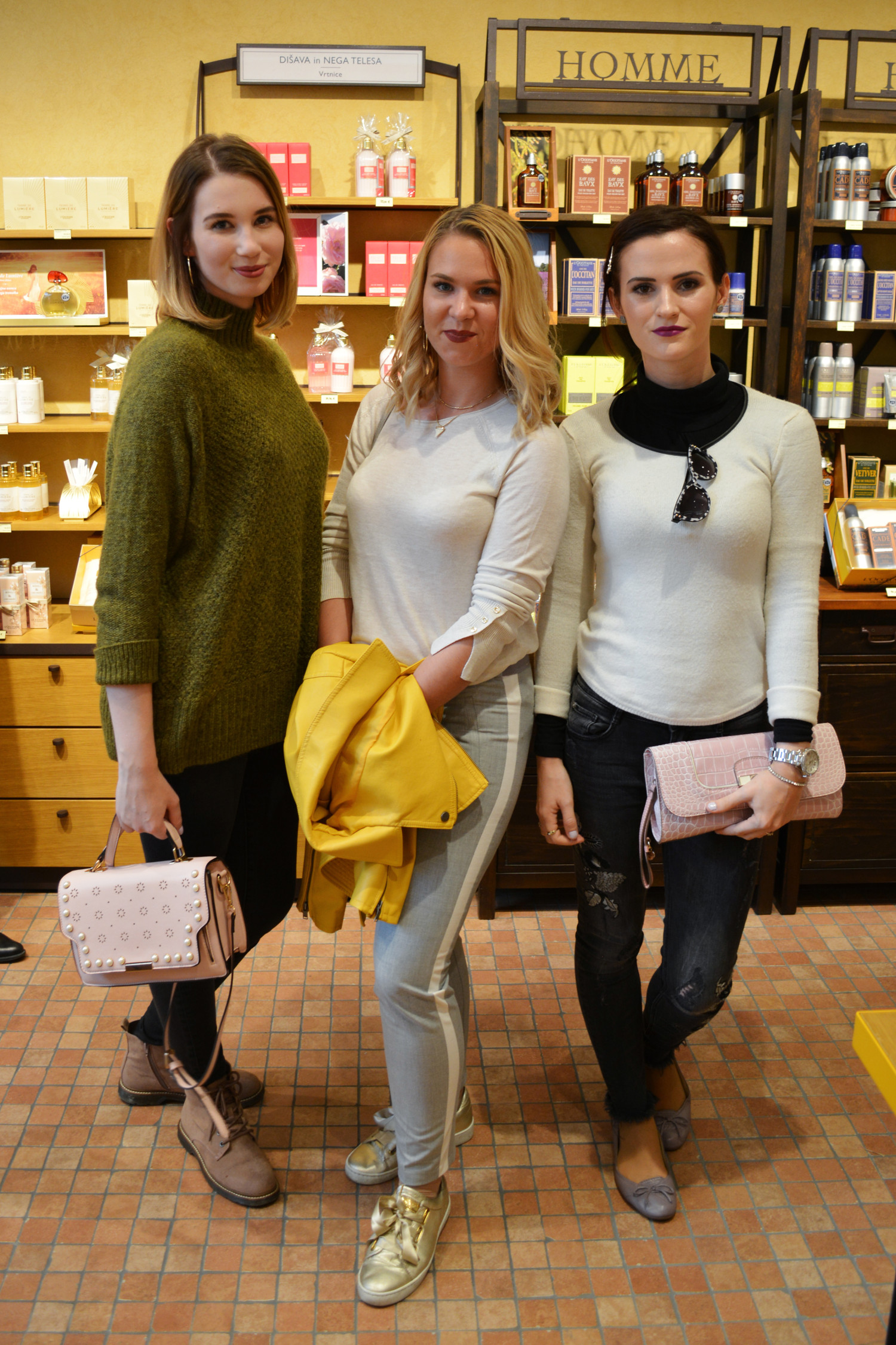 With my blogger friends Tanita (Tanita Weith) and Eva (MademoiselleEva).