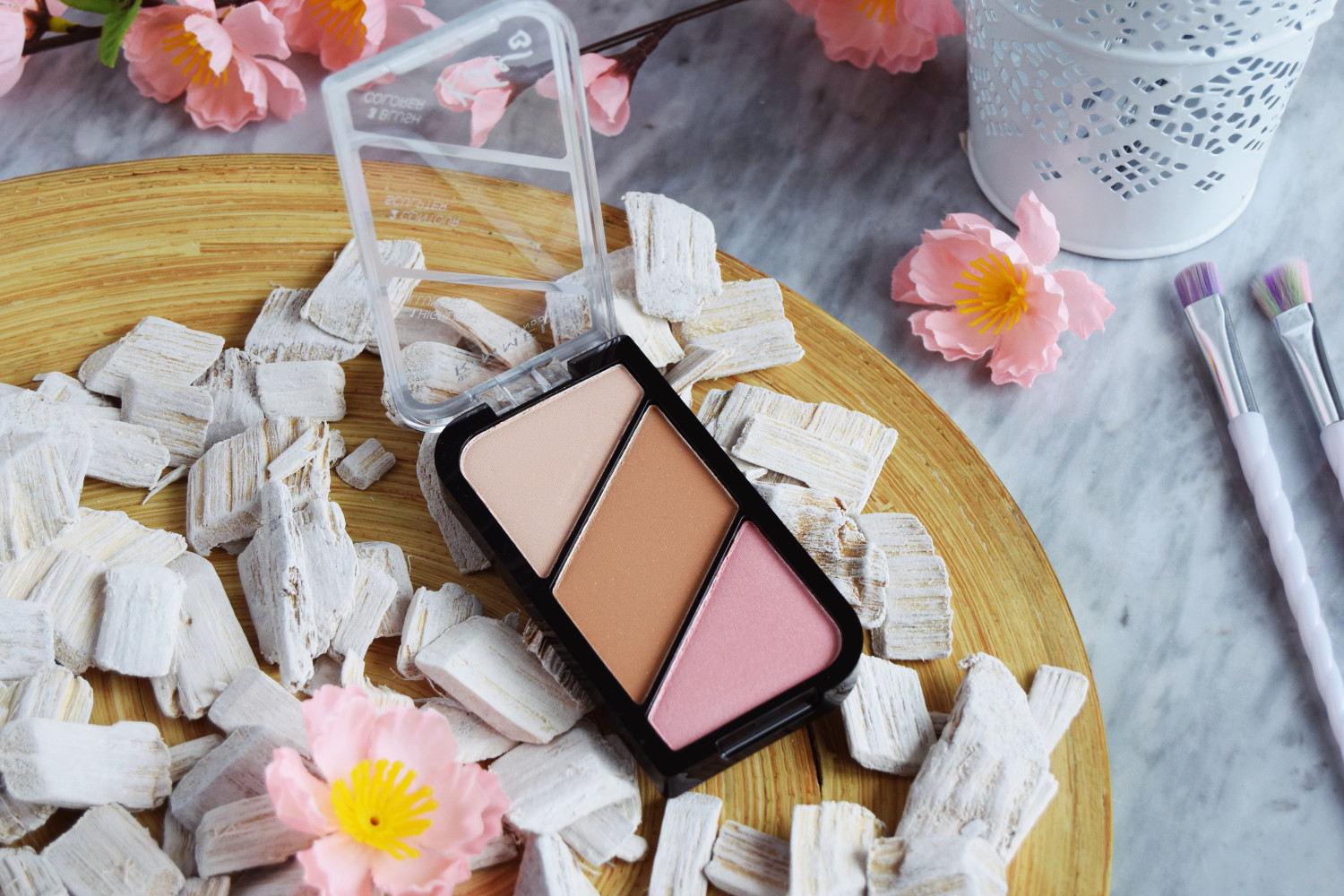 The famous Kate pallette 3 in 1 found its place in my beauty corner, too. I have it in the lightest 001 Golden sands shade, and it contains a shiny highlighter, bronzer, and a blush in warm shades.
Especially in the winter I prefer highlighters in colder shades, that's why I'm not very excited to use this one right now. That said, I have a feeling that I will gladly use it in the summer, because it creates a gorgeous golden summer finish on the tops of my cheeks. The bronzer is also in a warm shade, I like to use it over already finished contours to liven up my face and give it a healthy shine. As for the blush: I love it! And I can hardly believe I'm saying this, because I don't usually like blushes and I don't use them at all. But this baby pink shade gives just the right amount of color to my cheeks and makes me look as youthful as possible.
The packaging is cute and handy, just the right size to take with me anywhere. I use it for my day look, because it's gentle and that's what I like about it the most.