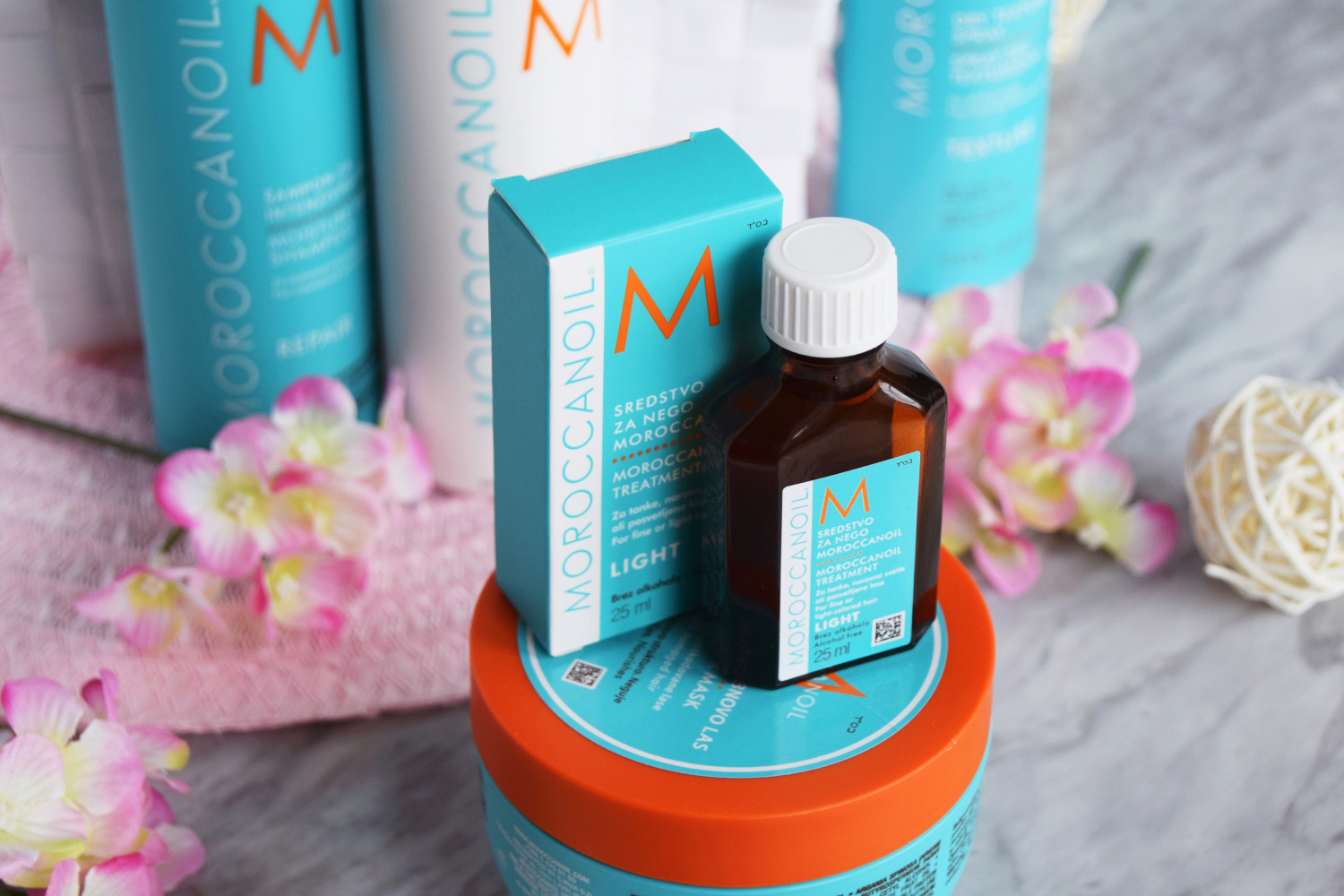 About a month ago I showed you two Moroccanoil products which I loved, and as promised, here are the next two products that make up the body and soul of my hair care routine.
Moroccanoil Restorative Hair Mask
I used this intensely restorative hair mask 1-2x monthly, following the advice from my hairstylist. After the first use I put it at the top of my hair product list, because my hair was fully restored. Split and dry ends were visibly improved, and my hair was soft and easy to comb. Using it is simple too, just apply the mask to washed hair and let it work for 5-7 minutes, then wash it out and apply hair balsam as needed. As your hair gets better you're supposed to use the mask less frequently. I can't put my happiness into words, my hair is finally healthy and doesn't split anymore.
Moroccanoil Restorative Treatment
This hair oil really helps with shaping your hair. I use it after I wash them, while they are still wet. Usually I dry my hair with a brush, and if I don't use the oil, I can't comb them as well, which means I pull some hair out… 🙁 Even though I use hair balsam, the oil really helps with combing. One of the main ingredients is Argan oil, which nourishes and protects the hair. It smells divine, and you only have to use a few drops, which means it lasts for a long time.