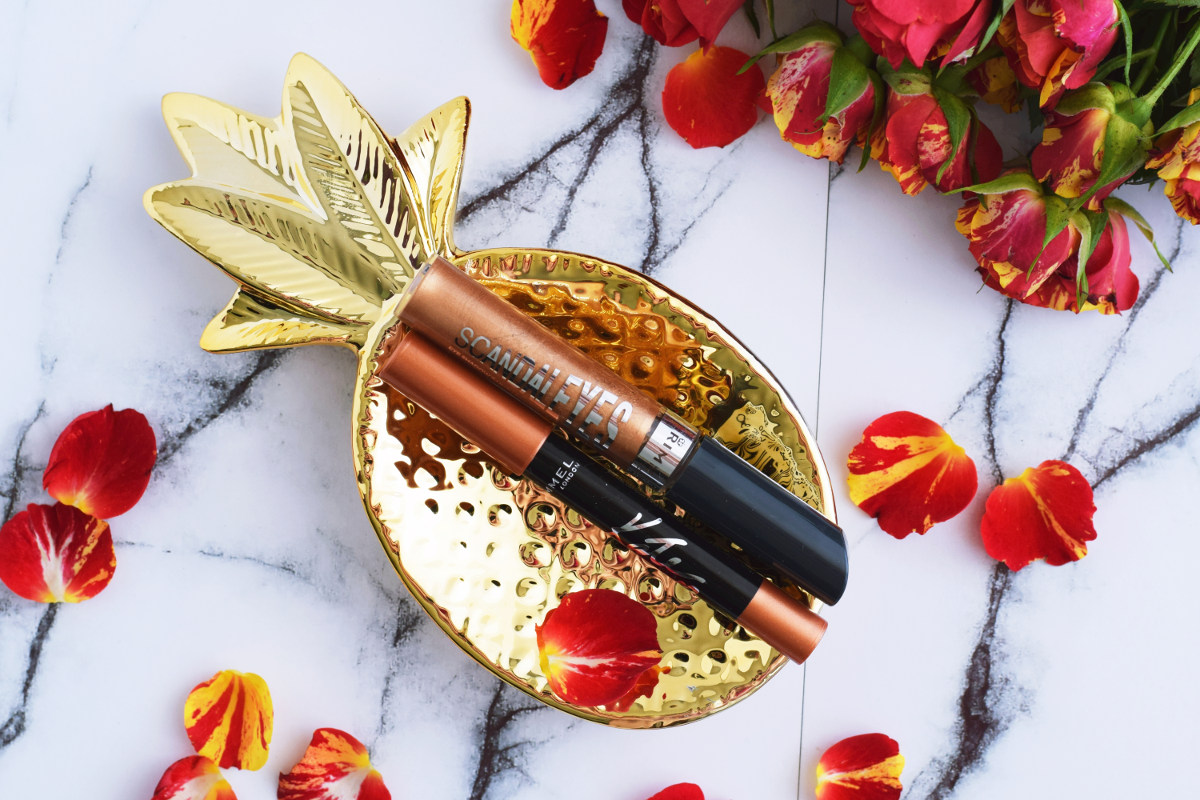 Lately I've been fascinated with eyeshadows that are in a different form than usual. I've decided to try out these two Rimmel eyeshadows in liquid and creamy form, in gold-bronze shades, of course, since I love them right now.
Rimmel SCANDALEYES eye shadow paint – 005 Golden Bronze
Liquid eyeshadows are something I wish I had known about sooner. They are so simple to apply and sooo long lasting when they dry on the eyelids. With this glorious and well pigmented shade I create my look in seconds, and that's the reason why I wear it almost every day.
Rimmel KATE eye shadow stick – 100 Rose Gold
Creamy eyeshadows do a wonderful job at blending with the skin too, but sadly they fade out a bit sooner, since they don't dry completely. This problem can be solved by using a good eyeshadow primer and a good makeup fixator. This bronze shade with a pink shine bought me, and in my opinion it's a summer must-have.
Want to try Rimmel eyeshadows? Find them at the online store My Beauty Shop, and you can use my 40% off code: zalabell40