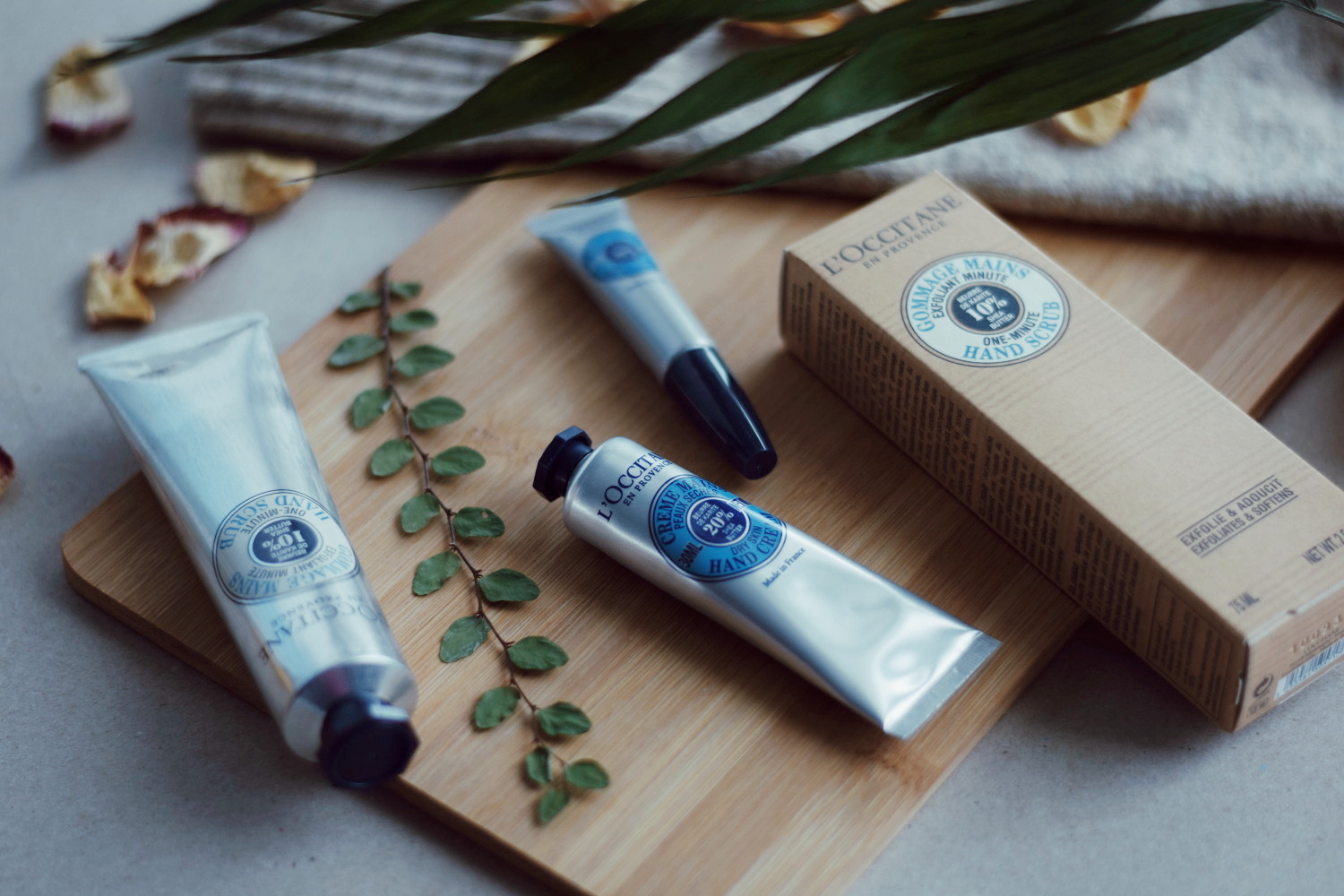 Because I have sensitive skin and my hands dry out quickly, I really pay attention to proper hand care during the winter months. I decided to go for a hand care session at L'Occitane. I shared the entire experience on my Instagram Stories and asked you if you wanted to know more about the products. You said yes, and because I fell in love with the products, I'll share some tips that will ensure your hands are healthy and well cared for this winter.
Step 1. CLEAN HANDS
Before putting any product on the hands, make sure they are perfectly clean.
Step 2. SCRUB
I never used a hand scrub before, and to be honest, I never thought I had to. But after my experience in the L'Occitane store, I saw that a hand scrub can make a huge difference. A scrub designed especially for the hands, such as the L'Occitane Hand Scrub, which contains shea butter, will remove dead skin cells and prepare the skin for the moisturizing cream. After just the scrub I could already feel my hands were nourished and moisturized.
Step 3. MOISTURIZE
L'Occitane hand creams have always been my favorite, so this is my favorite step. Massage the fast-drying cream into the hands and enjoy their fragrance and moisturizing effect. My favorite are almond and shea butter – you can always find at least one in my purse.
Step 4. NAIL AND CUTICLE CARE
Caring for the nails and the skin around them is critical for me, since I really want my nails to be strong, healthy and beautiful. If you don't take special care around the nails and cuticle, no hand care treatment will fully work. Nourishing shea butter with a brush for easier application will make sure that the nails are healthy, and the skin around them well-cared for.